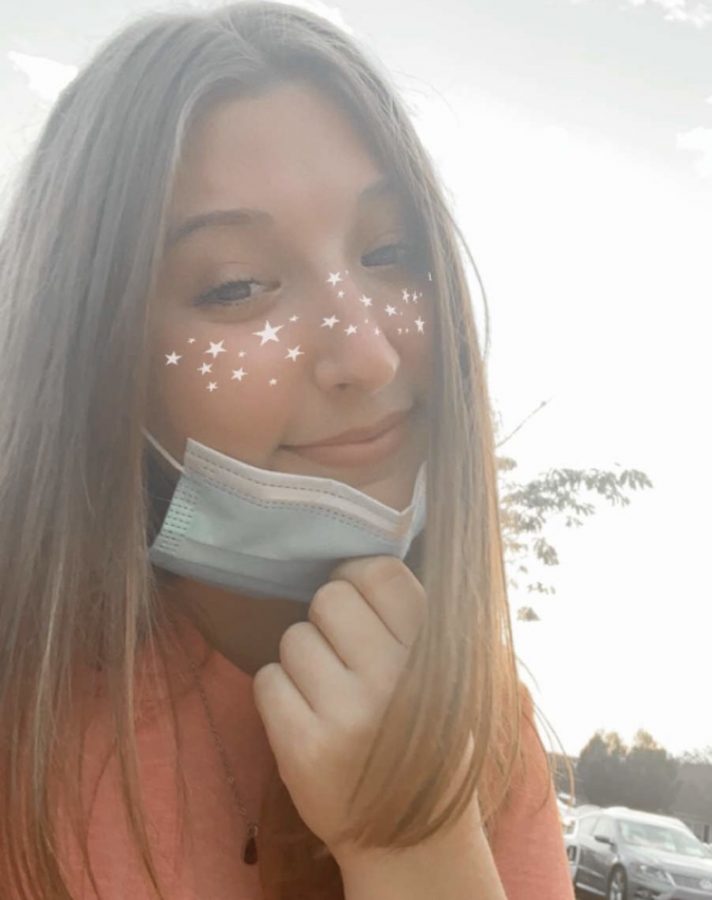 I am currently in my last year of NAHS and Editor-in-Chief for the Norristown Area High School newspaper,
The Wingspan
. I am Co-Captain of the Varsity Field Hockey Team and swim for the NAHS Varsity Team. Some things about me are that I love to read romance novels, watch Netflix, or just chill with friends. I can be such a lazy bug at times!! My favorite book series is
After. 
On Netflix, I am obsessed with The Vampire Diaries, and Criminal Minds. So if you haven't watched those than what are you doing?! Go now!!
Gabrielle DeFrangesco, Associate Editor
Jun 15, 2020

Student Voices Shine in Norristown's Virtual Class of 2020 Commencement

(Story)

May 22, 2020

Peloton Work-Out App is Your Quarantine Gym

(Story)

May 22, 2020

Keeping Active During Quarantine

(Media)

Apr 28, 2020

Basement Lights and FaceTime Nights: Let's Make the Most of this Prom Season

(Story/Media)

Mar 02, 2020

Meet the Guys (and Hosts) of Mr. Norristown 2K20

(Story)

Feb 21, 2020

What You Should Know about the Coronavirus

(Story)

Jan 08, 2020

'New Year, New Me:' Resolve to Follow Through in 2020

(Media)

Dec 18, 2019

Top 10 Dances of the Decade

(Story)

Nov 04, 2019

Senior Prank Leaves Forensics Teacher Guilty of Murder

(Story/Media)

Oct 28, 2019

Top 10 Spooky (and Easy) Treats for your Halloween Party

(Story/Media)

Oct 17, 2019

Reports of Vaping-Related Illnesses and Deaths Rise throughout Country

(Story)

May 31, 2019

Teachers Further their Careers Taking After-School Classes

(Story)

May 07, 2019

Norristown Academy Charter School Withdraws Application after Tense Public Hearing

(Story/Media)

Apr 12, 2019

Top 10 Summer Movies We are "Patiently" Waiting for

(Story)

Apr 05, 2019

Top 10 Fashion Trends Making a Comeback in 2019

(Story)

Mar 07, 2019

Meet the Guys of Mr. Norristown 2K19

(Story)

Feb 20, 2019

As Robots Move into Retail, What Do They Mean for Our Jobs?

(Story)

Jan 28, 2019

NAHS Students Solve for Ex-perience in PA Math League

(Media)

Jan 09, 2019

Cell Phone Separation Anxiety Rings True in NAHS Students

(Story)

Dec 05, 2018

Top 10 Creative D.I.Y. Christmas Crafts

(Story)

Nov 19, 2018

Top 10 Non-Traditional Twists on Thanksgiving Feast

(Story)

Oct 30, 2018

Debate Rages As Meddling Teens Take Over Halloween

(Story)

Oct 22, 2018

Top 10 Do-It-Yourself Halloween Costumes

(Story)

Oct 15, 2018

2K18 Most Attended Homecoming Dance in Years

(Story)

Oct 15, 2018

Beccles, Thomas Shine in Eagles' Close Homecoming Win

(Story)

Oct 04, 2018

Pumpkin Spice Just A-Latte Hype

(Story)

Apr 18, 2018

Dennis Lorenzo Goes Big on American Idol

(Story)

Apr 04, 2018

A Push for Gun Control makes Headway

(Story)

Mar 14, 2018

The Lady Eagles of NAHS Softball Work to Fundraise for the Program

(Story)

Feb 14, 2018

SuperBowl LII: The "Underdogs" Take it Over the Patriots

(Story)

Jan 11, 2018

Winter outbreaks in Snowfall

(Story)

Dec 18, 2017

East Norriton Christmas Parade Brings in the Christmas Season

(Story)

Dec 05, 2017

Thanksgiving Game: Upper Merion vs. Norristown

(Story)

Nov 10, 2017

Wildfires Spread Rapidly throughout California

(Story)

Oct 18, 2017

Hurricane Devastation

(Story)

Sep 24, 2017

#NorristownRocks at NAHS

(Story)