Top 10 Do-It-Yourself Halloween Costumes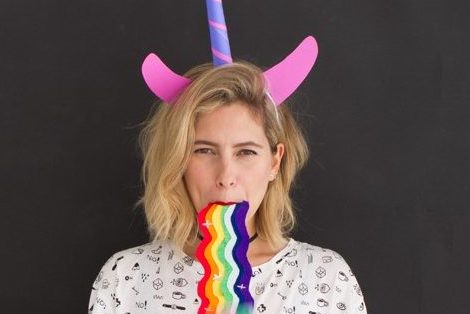 Hang on for a minute...we're trying to find some more stories you might like.
Halloween is right around the corner, so lock your door and hide your candy because little children will be running around your neighborhood scrounging around for candy and scares. Here are Top 10 DIY Halloween Costumes for 2018:
Minnie Mouse
At Party City, a premade adult costume for the cartoon character Minnie Mouse cost $50; however, you can make a costume on your own for $17-25. If you already have a pair of high heels, you just need to buy a red tutu ($7 on Amazon), a long black sleeve shirt ($3.50 from Primark), and a Minnie Mouse ear headband ($6.59 from Amazon).
 Harry Potter
Harry Potter costumes are totally outdone and expensive, but all you need is a long white sleeve shirt combined with a black sweater vest overtop, round glasses, a non toxic marker to draw the scar on your forehead, and a little red and yellow scarf. You can get this all on amazon for around $15, compared to buying full adult-size costume at Party City for $35.
Minions from Despicable Me
The Minions character in the movie series Despicable Me are hilarious little yellow creatures. The DIY costumes include jean shorts, a yellow minion shirt (that you can get from Amazon for $6) and suspenders from a nearby department store from $5 to $10.
Snapchat Rainbow Unicorn Filter
The Rainbow Unicorn Filter can easily be turned into a Halloween Costume with just a dash of accessories. All of these accessories can be accessed at a nearby craft store or online at Amazon.  All you need is crepe paper for the horn and multi-colored party blowers to make the rainbow that pours out of your mouth. Roll the crepe paper and tape it so it looks like a cone. Tape the cone to your head to make a horn. Take the vibrant colored party blowers, tape them together to make a rainbow, and attach them to your lips. There you have it: your own DIY Snapchat Filter.
Jelly Belly Beans
This costume is super easy to put together. All you need is a clear plastic trash bag and filled water balloons. Put the filled water balloons into the plastic trash bag and add a Jelly Bean Logo onto it! Make holes for your head and appendages and wear the bag like a bodysuit. This is a cute artsy DIY costume.
Dominoes
All that is required for this costume is a black pants and black shirt! You need white felt circles. Now for the felt circles, you can either iron the circles onto the t-shirt or you can tape them on. It is quick and simple but sharp look at your Halloween Party!
Damian from Mean Girls
We all know the iconic 2004 movie, Mean Girls. Daniel Franzese, who plays Damian, was legendary for his line in the movie, "She doesn't even go here," which you could say all night long. The costume is just a blue sweatshirt with a hood and black sunglasses. You have to pull the hood of the sweatshirt over your head and tie the laces together.
 A Mocha Frappuccino from Starbucks.
Channel your inner "basic" in this adorable Starbucks costume! Take a coffee-colored dress and iron or glue on a Starbucks logo. To make the straw, take a green colored piece of paper, roll it up, and tape it into place. Use the tape again and tape your straw onto any kind of headband. To take this costume up a notch, wear a white feather boa around your neck to represent the Whipped Cream on top.
Pineapple
Girl, are you a fruit? Because you look like a fineapple! All you need for this costume is a plain yellow short or long sleeve t-shirt, an empty toilet paper roll painted green, and a green poster board.Cut little strips out of the green poster board and tape the strips onto the roll. Mix this outfit with a pair of white heels. A Pineapple is a fruitastic way to add a little bit of juice into your night of trick or treating.
Sandy from Grease
"Tell me about it, Stud." Grease is the classic movie about a girl and boy who meet over the summer and are split apart when school starts, only to find the girl was transferred to the same school. To dress as Sandy, wear a pair of leather leggings or pants with an off-the-shoulder black top and a thick black belt. Red shoes are a must! Take the outfit even further with big gold hoops and sparkly red nails.

About the Writer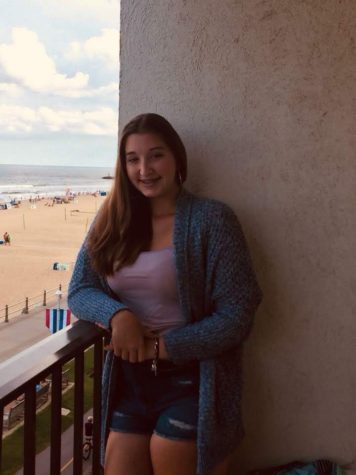 Gabrielle DeFrangesco, Editor-In-Chief
I am currently a Junior at NAHS and Editor-in-Chief for the Norristown Area High School newspaper, The Wingspan. I am the Captain of the Varsity Field...