Top 10 Fashion Trends Making a Comeback in 2019
What is a trend? A trend is a dramatic change in fashion, or products in which other people follow along with. When fidget spinners, and silly bands became a thing, that's a trend. Some of us remember trends that happened in previous years. For example, it was flower power in the '60s, disco in the '70s and '80s, or denim on denim that was pretty much invented by Britney Spears, and Justin Timberlake in the early 2000s. Some of these trends are making a comeback in today's society. Here are top 10 trends that are making a comeback…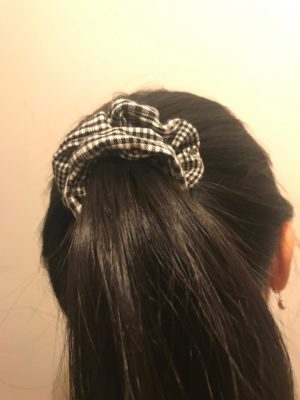 Scrunchies
Where are all my '90's fans at? These rubber band-type hair-holders were used for ponytails,pigtails, or even to bunch up a long shirt. Scrunchies weren't a thing until the 1980s and 1990s and were often worn in hair or tied around ankle or wrists, each featuring different designs attached to the fabric like floral, or stripes. Scrunchies are a cute and fashionable way to boost up your outfit, so you can look fly, as many of your parents and teachers used to say. These were and still are a must for long hair that gets in the way of your face. I bet your mom still has some. You can visit nearby stores like Urban Outfitters or Forever 21 to buy your poppin' scrunchies.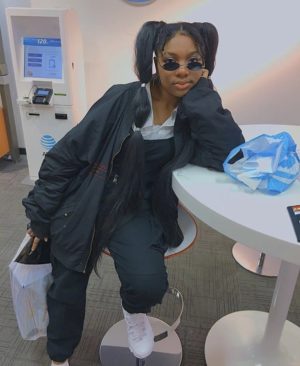 Oval Sunglasses
The bigger the better. My grandmother used to wear oval sunglasses no matter what year it was. Oval sunglasses became a thing in the '90s. Personally, I think oval sunglasses are horrible, what's is the point of them? They're too small, look uncomfortable to wear, and don't even protect your eyes very well. However, celebrities like Millie Bobby Brown and Bella Hadid seem to enjoy wearing them, no matter the weather.
You can buy these oval sunglasses from stores like Urban Outfitters or online from Amazon and Etsy. Make sure you grab a pair for your next beach trip.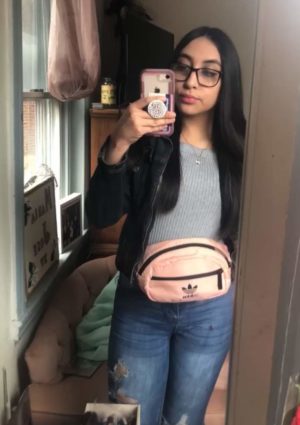 The Fanny Pack
You know that thing you put around your waist and it buckles if you do not want to carry a purse? You might want to wear it on vacation or a day out with friends? Ladies, you know what I am talking about. The fanny pack. It was more popular in the '80s and '90s but has made its comeback, this time in a more stylish way. Gucci and Coach, among other manufactures, make more modern styles now. While the fanny pack is very convenient for your keys, makeup and money, it is just a matter of preference if you would want to wear this. I have even seen men use them too. You can purchase Fanny Packs at Gucci or Coach but if your on the cheaper side, like me, you can check out Macy's or Zumiez.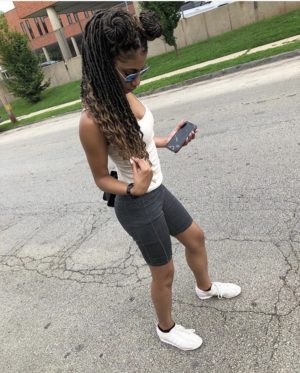 Biker shorts
Bike shorts used to be only worn while actually biking or working out. However, many people wear them out as just plain shorts now. Top it off with a blazer and heels, and you have your outfit for the day! Wear them to the mall, brunch with the ladies, or even just around the house. Many celebrities like Miley Cyrus or Emily Ratajkowski wear these. Kim Kardashian, however, is the queen of biker shorts. A hit mainly in the '80s, biker shorts are so cute and comfortable. Fashion Nova, an online store, has a wide selection of biker shorts.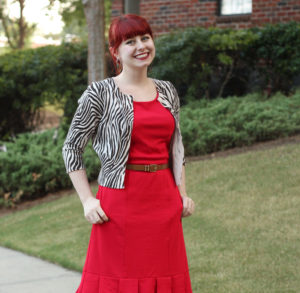 Animal Print
Once again, more popular in the '80s, this fashion style has come back. Animal print, from snakes, jaguars, cheetahs, or zebras, is a no no for me. Animal print just is so yesterday and not a suitable look. Many people wear animal print on jackets, leggings, shorts, or shirts. Also animal print fashion is so extensive nowadays and just isn't worth $200, but if you want to prove me wrong, Topshop and Nordstrom have a variety of animal print fashion.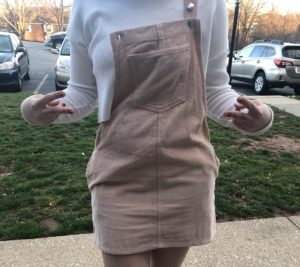 Overalls
Now you're speaking my language. Overalls are today's trend and are so pretty and fashionable. Pair them with a cute crop top underneath with boots or low top converse and bam! You have a perfect outfit. Overalls come in different styles: long pants, shorts or skirts. I have pink overalls, and I usually pair them with a white crop top and converse shoes. Overalls were a trend from the '70s to the '90s, and many people were rocking them, even my mom. I got mine from Forever 21, but American Eagle Outfitters and Levi's sell them as well.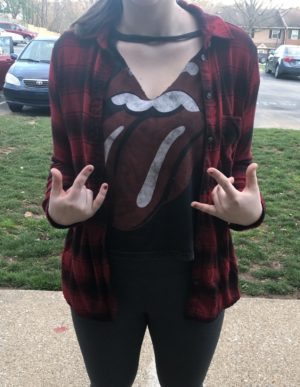 Flannel
Flannels are soft, and comfortable that can pair great with any type of clothing. The best part is that they can make your outfit look saucy. Flannels were invented in the '70s but didn't peak until the '90s when grunge bands like Nirvana and Pearl Jam rocked the material. Flannels were also worn tied around the waist, with or without jean jackets. If you ever have a throwback themed party or a day at school, this is definitely the outfit to wear. Like overalls, flannels are sold all over the mall. I got a soft and cozy flannel from American Eagle, but also check out Pacsun.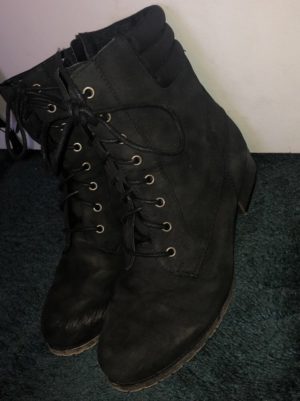 Combat Boots
Combat boots are very stylish and would look great with a flannel,as they too are a part of the grunge look. I have black combat boots, and I must say, they are very comfortable. These boots were, again, a thing in the '90s and many people wore them, they were the "thing" back then. You can tell they are making a comeback when you see top celebrities like Gigi Hadid, Selena Gomez, and the Kardashians wear them. Combat boots are great if you are going for an edgy look for the day. DSW sells them, that's where I got mine, but DSW can be seen as somewhat of an expensive store, but you can also order them online at Justfab.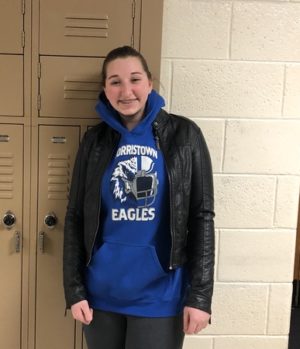 Leather Jackets
Leather Jackets are coming back and let me tell you, I'm not mad at all. Leather Jackets make you look like a baddie and who doesn't want that bangin' new look. These jackets aren't going anywhere, they're here to stay, so sorry non-leather jacket lovers, you're out of luck. There are so many outfits that leather jackets can go with, in fact, they really go with anything.I love leather jackets, although I don't own one. The only problem with these jackets is that the ones I tend to stumble upon are a bit expensive for a single leather jacket. The plus side though, is with the proper care, these jackets can last you decades and will never go to waste. You can find leather jackets at Macy's or Burlington.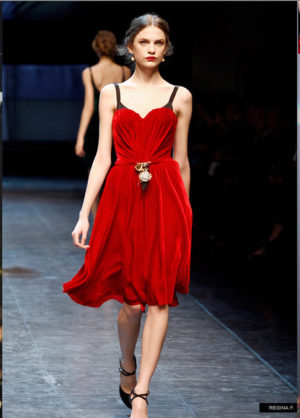 Velvet Clothing
Velvet and I don't mix for some reason, I've never taken a liking to that type of clothing, but I have to say, if paired correctly, it really does make an adorable outfit. Like overalls, Velvet was a trend from the '70s to the '90s, and many people were seen wearing this type of clothing, whether it was a dress, pants, shirts or even a bralette. A velvet dress with stockings underneath goes well with leg warmers and knee high boots. A velvet top would look awesome paired with long jeans or shorts and low top converse, or you could even throw it back with the high-top converse. Velvet clothing is sold on Amazon or Bloomingdales.