Beccles, Thomas Shine in Eagles' Close Homecoming Win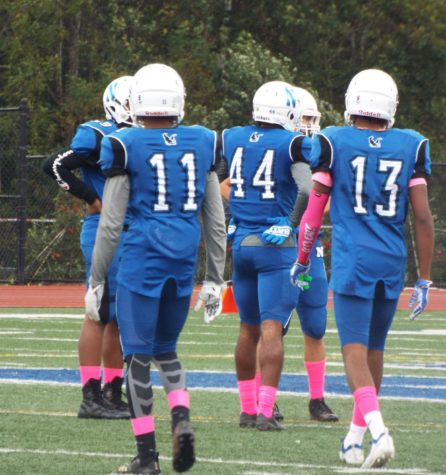 Saturday's homecoming game will be a game to remember of 2018 as the Norristown Eagles beat Methacton Warriors, 14-7. Saturday's Homecoming game, Norristown (2-7) played the Methacton Warriors (1-7) in a close contest that had fans at the edge of their seats. There were a plentiful amount of penalties and flags throughout the game.This whole week was planned everyday of spirit wear leading up to the Homecoming Game and Dance.
Before the game even started, the stadium was full of Homecoming festivities. In honor of the Navy's Birthday, so there was a pull-up challenge for anyone who thought they were strong enough. As the game was getting ready to start, the Select Choir of Norristown performed the National Anthem, and it was sang beautifully.
It was a rough start in the first quarter, as Methacton running back Michael Ciriello scored the first touchdown of the game with a little over nine minutes left in the quarter. The field goal was good and Methacton took the lead 7-0. Despite the team's slow start, Norristown had somewhat of a brightside with 5 minutes left of the game as cornerback Naji Beccles intercepted a pass.  
The Eagles really came to play in the second quarter, as Norristown's very own Christian Thomas, wide receiver, scored as he ran into the endzone, but a missed field goal kept the Warriors in the lead with a score of 7-6. Beccles also pulled in his second interception the game. He truly came out to play on Saturday and was on fire!
Although the action slowed a little out of the half, Thomas scored another touchdown at 38.6 seconds left in the third quarter, making the crowd go wild. Norristown scored a 2-point conversion made the score 14-7, Norristown.  
Methacton was struggling as the start of the last quarter of the game began. Tight End Tonee Ellis of Methacton missed a catch that could have scored the team another touchdown. Norristown stands went booming!
Running Back Xzavier Gorski had an amazing diving catch and scored for Norristown at 1:39 towards the end of the quarter, but the referees didn't count it because of a penalty foul that sparked up controversy, as many home fans in the stands didn't think there was a penalty to begin with. As the final seconds ran down, Norristown grabbed it's second victory with a final score of 14-7.
About the Contributor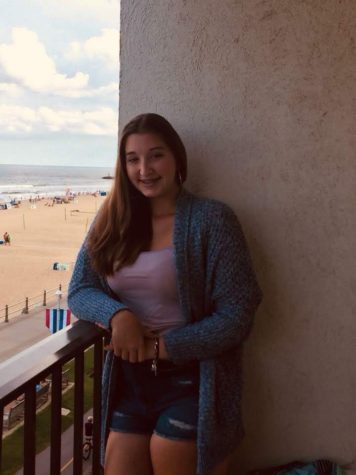 Gabrielle DeFrangesco, Editor-In-Chief
I am currently a Junior at NAHS and Editor-in-Chief for the Norristown Area High School newspaper, The Wingspan. I am the Captain of the Varsity Field...