Basement Lights and FaceTime Nights: Let's Make the Most of this Prom Season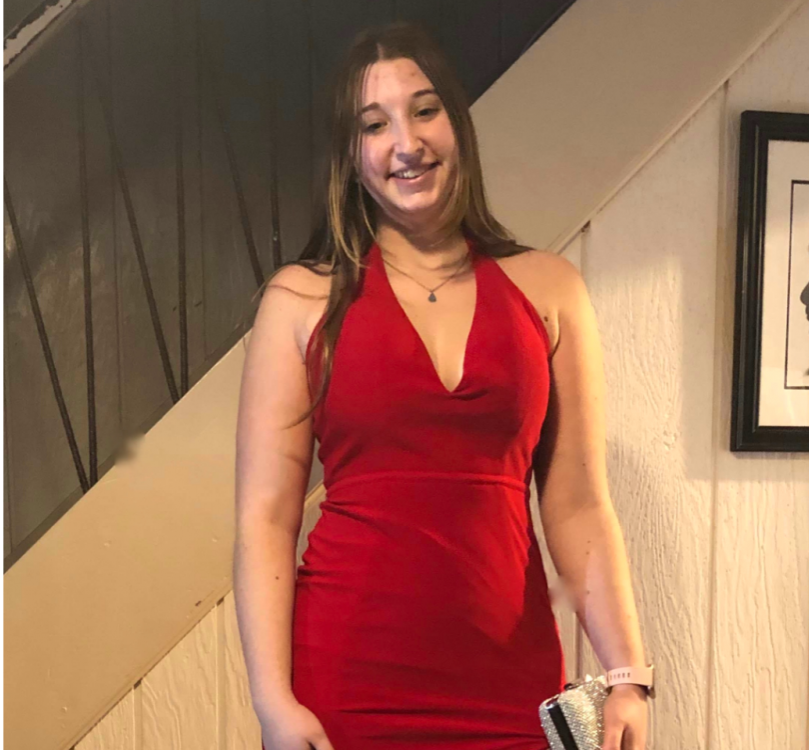 Prom is one of those magical milestones you see in high school romance movies that make you imagine from a young age how yours will turn out to be. Mine would feature a gold and black theme with a photo booth in the corner and a big group of people dancing in the middle of the cafeteria. When our junior year finally began in September, I couldn't believe that was the year I would be going to go to my first prom. I know so many of my classmates felt that way as well. Then came the coronavirus. 
Due to COVID-19, both Junior and Senior Prom, along with other large milestone celebrations, have been canceled. This is of course nobody in the district's fault, but it does hurt.
Ever since high school started, I dreamt about going to Junior Prom. I was so excited to have a date and dance the night away with my friends. I even joined the Class of 2021 officers and attended the meetings so I could have a voice in planning the enchanted evening. We brainstormed and fought over themes and ordered decorations from Amazon.  I even bought my dress and accessories in January. 
While I was out shopping, I noticed so many other girls buying dresses as well, stepping up onto the platform, and looking into the mirror, trying to find the look that would make her look like Cinderella.
You could just tell that everyone was excited for the night that they would remember forever.
When school was initially suspended for 2 weeks in mid-March, I just brushed it off and thought to myself that it was no big deal. Prom wasn't until April. 
Then Governor Tom Wolf announced that the stay-at-home order would be extended until April 30. Junior prom was on April 24. 
When I tell you I was upset, I really mean I cried for a few hours straight.
But then I started coming up with all these ideas. So what if we couldn't be able to have prom in April? What if we had it later? My mom and I came up with a few ideas, and she suggested I email them to Principal Roth.
So I emailed Principle Roth and suggested that we have junior prom at the beginning of senior year and for seniors, in August or the summer. Mr. Roth's exact words were, "Are you reading my mind?!  I agree that if we cannot hold a prom this year we could still hold the junior prom in the fall. I want you to have it, plus I want to have it so your class makes money to put towards the senior prom!" That right there gave me so much hope because I wasn't the only one thinking about other ways to have Prom.
He also stated that he would be happy to work with class sponsors and district administrations to find something that all students want. All he wants is for everyone to be healthy and safe!
That leads me to where I am right now: sitting at my kitchen table, in my prom dress (that I hopefully can wear someday), and writing this call for optimism.
Prom is a special moment when students can go with their friends and celebrate all they've been through together. It's a time to let loose and just have fun, and no disease or Pandemic should take that away from anyone. 
Now, I can understand if, come fall and we still aren't in school, this is not a practical option. This virus spreads like crazy. It would be pretty annoying if we would all have to stand six feet apart in an already crowded cafeteria. This pandemic is no joke and we have to be safe. 
Fellow juniors, we may have to be realistic and make our prom our own and celebrate it in our own way. 
Juniors and seniors are making their own ways to still have prom, just Quarantine-At-Home Editions. Students from other schools have been doing virtual proms. I've seen people doing this all over the news and on TikTok (because I'm addicted), and they dress up in their dress or suit and just dance and play music in the background.
Some people took matters into their own hands and actually decorated a room in their house and had a mini prom. They hung streamers and balloons, set up props to take photos, and blasted Lizzo and Drake. I saw a couple of people who did this and it just looked amazing. People can think of such bright ideas when they are stuck at home. 
Our prom was supposed to be a few days ago, so I threw a mini prom myself in my basement. Now I didn't get decorations or anything, but I simply just went on FaceTime with my friends. There were only 5 of us, which was all I needed. We all looked bomb, as teens say these days, dressed up in our dresses and suits and played party music courtesy of Spotify. We just jammed out, even though our connection was cutting in and out.  Of course, we had a sentimental talk about how we were supposed to be dancing in the cafeteria at school and then going to Applebee's afterward. All I wanted for prom, was to be surrounded by my friends and have the times of our lives. I was happy and we made the most of it because all I wanted was to be surrounded by my friends on Prom night, and I was.
 In my head, my prom is still happening, and it will, in the future. Hope is not all gone, people can still have a Prom no matter where they are. So grab some friends, hop on FaceTime, crank up that Soulja Boy, grab some Hot Cheetos and Pringles, and start dancing the night away. You are in charge of your own prom, so make it your own.
About the Contributor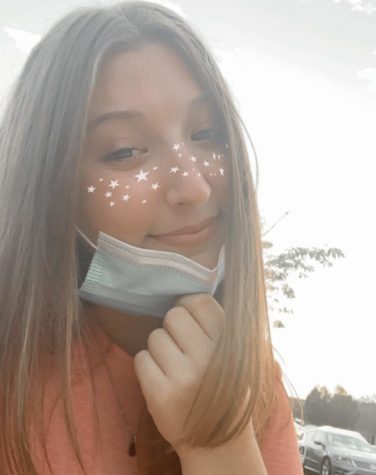 Gabrielle DeFrangesco, Associate Editor
I am currently in my last year of NAHS and Editor-in-Chief for the Norristown Area High School newspaper, The Wingspan. I am Co-Captain of the Varsity...