Black Men Arrested at Starbucks for No Reason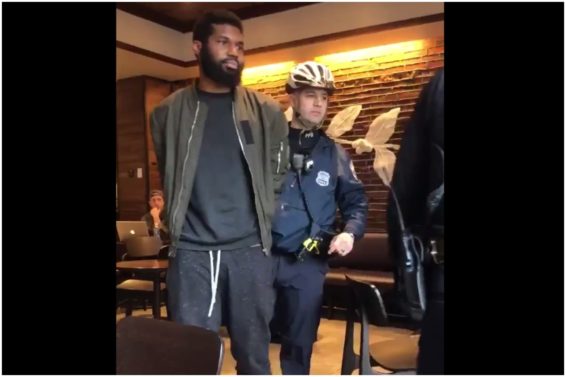 Hang on for a minute...we're trying to find some more stories you might like.
      Two African American men, Donte Robinson and Rashon Nelson were arrested after asking to use the bathroom at a Starbucks establishment. This is a issue of matter that needs be resolved because it is highly unfair to be arrested for simply asking to use a rest room. The men were posing no threat to the staff or fellow customers, they were simply waiting for a business meetings. So the fact that they were taken out of the shop was a discriminatory act because it is noted by observers that it is a common action that many customers regularly do.     
     Many people from both the news and the internet, were distraught about the situation and the way it was handled. "This was an incident that evoked a lot of pain in our city, pain that would've resurfaced over and over again in protracted litigation, which presents significant legal risks and high financial and emotional costs for everyone involved.." Said Mayor Jim Kenney. A lot of  people are upset and feel strongly about the issue at hand. Hopefully the incident will be handled