Review: It's Not Hard to See the Hype in 'Birdbox'
A flawed but accessible thriller can be a fun experience for most viewers.
Hang on for a minute...we're trying to find some more stories you might like.
"Bird Box" has been blowing up all over social media. The memes, challenges, and short clips have been seen everywhere. Even as a person who doesn't like thriller movies, I just knew I still had to see it due to all of the hype.
In the Netflix original movie, the characters must try to survive the apocalypse knowing they can't see the world because it will kill them. The movie was suspenseful because at certain times, you never knew what would happen. At times it kept me on the end of my chair and forced me to really pay attention.
Searching for help and safety for her and her children, Malorie, played by Sandra Bullock, must travel blindfolded through the woods and down the river to find the one place that may offer the safety that they have been searching for throughout their five years of hiding. They must be blindfolded because if they looked at the monsters that have caused this apocalypse, they would die.
I feel as though the movie "Bird Box" did and didn't live up to the hype people were portraying on social media. It did live up to the hype because there were parts of the movie where it grabbed me and had all of my attention. These parts of the movie really made me think why would you do that? Or if this girl don't run . . . Other times I was screaming, can't she see what's going on? Good movies sometimes cause you to forget that it's just a movie and you can't do or say anything to influence the characters.
The movie didn't live up to its hype because certain parts just didn't grab my attention. Character interactions were poor at certain point of the movie. In the beginning of the movie, one character was forcing open the windows while the mothers lay on the beds playing with their infant children. The characters at this point would have known the danger in this act. But nobody did anything to stop him; they just covered their eyes but took no action to ensure their safety. If something is happening, why sit and watch? Other moments such as these could have been fixed to make it more believable.
Overall "Bird Box" is a solid movie. The mystery is compelling, and it isn't too scary for those who frighten easily. An invisible evil may be hard for people to catch on to or understand, which may cause them to struggle with or feel confused during the movie. If the audience doesn't understand one of the most important parts of a movie, the whole movie could fall apart, but viewers should be patient for this Netflix offering. "Bird Box" is directed by Susanne Bier and it also features Trevante Rhodes, John Malkovich, Sarah Paulson and Jackie Weaver as supporting actors. 45 million have watched it and that makes Bird Box one of 2018's and Netflix's most watched original movie.

About the Writer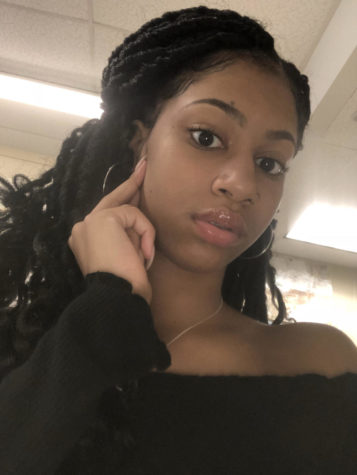 Cy'Asia Heyward, Staff Writer
My name is Cy'Asia,  but everyone calls me Asia. I am currently a Junior at NAHS. Some of my hobbies are writing, singing, reading, and shopping. I...