New Superintendant Brings Big Plans to District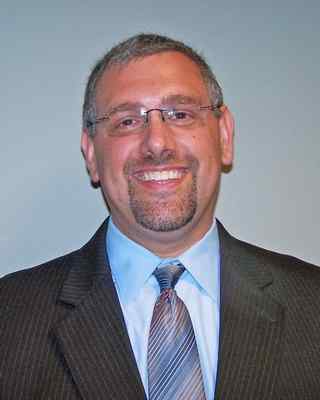 His office is lit by only the rays of sunshine that manage to work their way through the blinds that surround his desk. He has been waiting for this desk for 2 years, and now he has finally earned it.
Mr. Christopher Dormer is a 44 year old father of three, and more recently, he has become the new superintendent for the Norristown Area School District.
Dormer has spent 23 years of his life in the public education system, going from a swim coach to an assistant principal at Upper Darby School District. He had striven to become the best he could be in every area, gaining more advanced positions in the school system until two years ago, when he applied to be the superintendent of the Norristown Area School District.
When questioned about what drew him to Norristown, he responded affirmatively in one word: "Diversity."
Dormer then explained his feelings about the system and how close-knit the community seemed. According to him, the whole idea that graduates come back and have their children go through the same education they did is particularly appealing and satisfying to a teacher or staff member.
"Come everyday, bring all of your energy, and make an impact." These are words that Dormer lives by, and they supply the motivation that brought the school board to the conclusion that  he would be great in such an important role.
"I would say my goal is to get brains moving."
Dormer stated that he wants to bring technology into classrooms and have a more interactive way of learning. This all starts with the five year technology plan.
To sum it up, the five year technology plan is something the district is working on in order to have a one-to-one school where every student will obtain their own personal device that they can take home and do their work on. The district has received a grant from Sprint so that hotspots can be placed around for students who don't have access to high-speed Internet.
While this is one of his objectives, Dormer also stated that the district is working on something called "Chapter 339." Chapter 339 is a specific plan that will expose students to jobs and career ideas, actually guiding students through the job preparation process. One thing he touched on was how extreme student debt is and how this plan would hopefully help lessen student debt for future generations.
One of the big things that Dormer is known for amongst the teachers and faculty is how invested he is in receiving feedback. During the interview he was asked about how important he believed interactions between him and students were, and his response was interesting.
"Students are like our customers," Dormer stated. "And while every other business asks for feedback first, teachers seem to be afraid to ask their students' opinions on things." He went on to explain how important young voices were in order to make any progress.
"But that extends to me too," he continues. "How can I effectively lead and make decisions if I don't know what's actually going on?"
He believes that being able to see what's happening and using that first-hand knowledge can be vital when making a decision that will potentially affect the learning abilities of his students. He ultimately focuses on communication and prioritizing the teaching and learning that occurs in the schools, as well as the betterment of the system in general.