Top 10 Things NAHS Should Know about Mr. Roth
More stories from Jessica Yates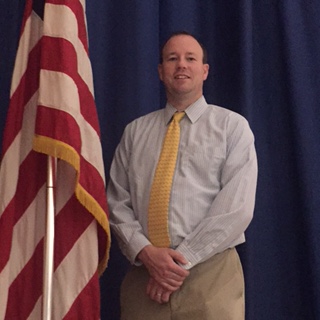 While students and faculty welcome in the new school year and the freshman, they also have the opportunity to welcome a new face: Norristown's new principal Mr. Edward Roth. Fresh out of Upper Darby, Mr. Roth is replacing Mr. Jeff Smith, who served Town's halls for a solid five years.
During one of his first days at NAHS, Mr. Roth gave an impressive 30-minute interview with NASDtv's own Samantha Detweiler, a Norristown Senior. The in-depth interview was filled with everything from Roth's childhood all the way to his goals for a better Norristown. So for those who don't have a half-hour to spare, but want to be in the know, below are the Wingspan's Top Ten facts to learn about Norristown's new Head Eagle.
 Mr. Roth was previously a History teacher before entering administration.
He started off as Assistant Principal and then promoted up to be Principal of Upper Darby High School.
He had a passion to be a writer and even went to Temple for journalism but ultimately decided to take up a career in Education.
He played Baseball in High School and coached the team at Upper Darby High School, and continues to be a baseball fanatic.
Mr. Roth likes rap music.
He has two daughters; Abby who is five years old and his two year old Avery; who he likes to call "the BEST kids in the world." (No offense, of course).
Mr. Roth loves to talk. Despite the fact that he was shy as a child, he says he "never shuts up now".
He loves to golf, but unfortunately, is not that great at it.
He has a picture of Jackie Robinson, who he considers a hero, in his office.
As a sports enthusiast, Mr. Roth likes to commonly use sports analogies.
If you would like more knowledge on Mr. Roth, the full interview is below.
Leave a Comment