#NeverAgain Movement Sparks Student Voices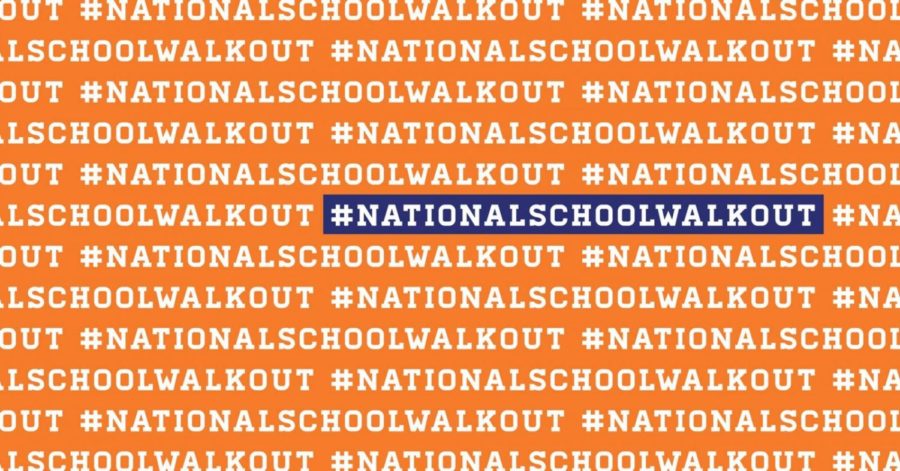 Jessica Yates, Editor-In-Chief
March 12, 2018
Following the tragic shooting at Marjory Stoneman Douglass High School in Parkland, FL, schools around the country have rallied within their own schools to advocate for stronger gun laws.  While most high school students are not of voting age, the students are making their voices heard. 
As the students of Parkland used social media to spread their message: #NeverAgain, students and adults began organizing walkouts and demonstrations across the nation.  Two dates in March have already been organized and another date in April.
A March on Washington D.C. has been organized for March 24th, while many school students are planning to walk out of classes on March 14th which marks a month since the Parkland tragedy.  
According to the Twitter page, @schoolwalkoutUS, schools across the US are suggested to walk out on April 20th, the 19th anniversary of the Columbine shooting. The walkout will start at 10 AM and will end at the end of everyone's school day.
Although the movement has sparked bravery and activism among this new generation to speak out against their leaders, it seems as though some adults do not support the students using their voice. Many superintendents have gone as far as suspending students for walking out. For example, Curtis Rhodes, a superintendent of a school district in Needville, Texas, gave his students and their parents a warning that participation in the protest would not go without consequence.  He stated "Should students choose to do so, they will be suspended from school for 3 days and face all the consequences that come along with an out of school suspension. Life is all about choices and every choice has a consequence whether it be positive or negative. We will discipline no matter if it is one, fifty, or five hundred students involved."
Cases like this bring up questions about how this generation is able to exercise their basic first amendment rights, namely freedom of speech and their right to assemble. For a generation of teenagers who are often called lazy or unmotivated, these young people do not seem to represent those qualities even when influential adults are trying to shut them down.
At Norristown Area High School, Superintendent, Dr. Janet Samuels and Principal, Ed Roth are taking supportive measures to allow for students to safely express their views on the issue. The school will not prohibit or penalize students who choose to participate in the walkout, but the faculty and staff will not disrupt the normal activities of the school day either.  Both the students who choose to walk out on March 14th at 10a.m., as well as those who wish to stay in classes will be supervised.  
Still, this poses a new question: does his permission destroy the purpose of protesting? Regardless of teacher support, students of Norristown were ready to walk out in regard to the national #NeverAgain movement.  While with good intentions, the administration "allowing" for students to walk out may defeat the notion of protest. The whole point of the National Walkout is to show that students are sticking together to show the adults in power that they have a voice and they are going to use it to create change for their world. Protesting doesn't need approval; it needs understanding.
As for NAHS students, it is a safe bet that come 10:00 a.m. on March 14th, students will be outside and will be protesting, for the event's 17 minutes. 
For further information on the events and the #NeverAgain movement:
https://www.cnn.com/2018/03/11/us/national-school-walkout-march-14/index.html
#neveragain on Facebook, or Twitter