A Brief History of Black Friday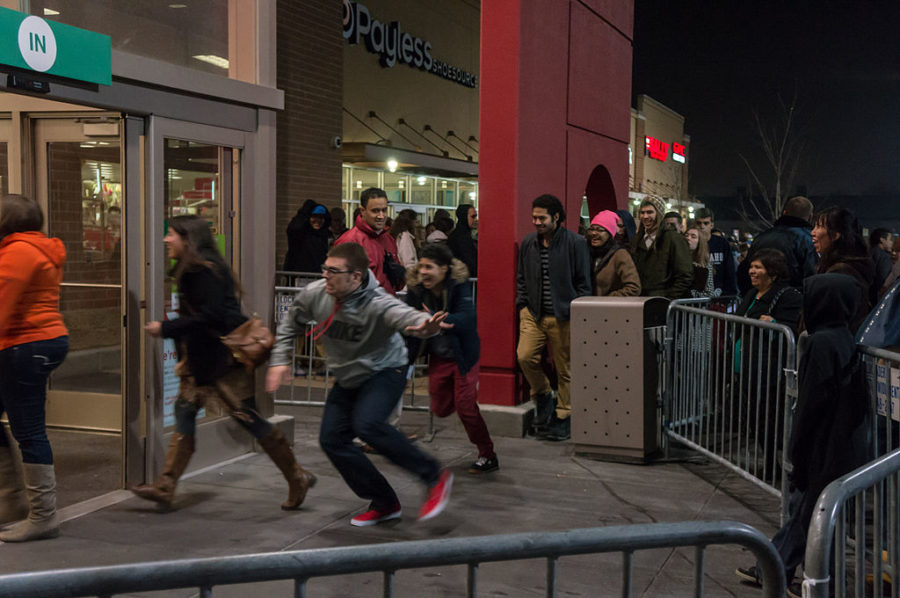 Oxirydiana Salas, Staff Writer
November 23, 2018
Black Friday is considered one of the largest shopping days in the US. It's a day when people get some holiday shopping done, which in turn is also a very profitable day for stores and companies. Around 30% of annual retail sales occur between Black Friday and Christmas.
Although we all know Black Friday as the day we wake up early to get a good deal on clothes, electronics, or other wants, the term Black Friday doesn't have the same meaning to it as it does now. It first described the 1864 stock-market panic caused by the falling price of gold, but in the 1960s, the phrase was later on used to describe a rush of people at stores.
In 1939 President Franklin D. Roosevelt moved Thanksgiving up a week earlier in order to have a much more profitable holiday season, believing that this would encourage more people to buy more items for the holidays while the country was in an economic crisis.
By the 1990s, Black Friday became an official retail holiday across America. With so many people rushing into stores to get the best deal on items they love, however, it leaves room for many accidents to happen in stores.
Between 2006 and 2017, 10 deaths and 111 injuries caused directly by Black Friday shopping, according to www.blackfridaydeathcount.com, a website that actually tracks and links articles to those casualties.
One particularly violent instance happened in 2008 when over 2,000 people trampled into a Long Island, NY Walmart, pushing doors in. Walmart employees had to make a human chain to slow down the crowd, which led to a 34-year-old employee getting trampled. The crowd knocked over the rest of the Walmart employee chain, pummeling the already down man to death. Police and paramedics couldn't stop the crowd of shoppers that continued to push past them.
Although the death and injured rate are somewhat high considering the amount of people that typically die or get injured shopping every other day of the year, people in the US are seeing a decline in number of deaths and injuries over the years. From 2011 to 2017, only 4 people were killed and 32 were injured, which is a significantly smaller amount than casualties in 2006 to 2012, when 77 people ended up injured and 6 people ended up dead.
Part of the reason may be the shift to online shopping. Now, as technology is advancing, more and more people are doing their holiday shopping online the Monday after Black Friday, which is called Cyber Monday. Many retailers have sales both in stores and online, which seems to be minimizing accidents happening in stores on Black Friday. These new advancements make shopping way more enjoyable for people who want to do their holiday shopping online while still getting amazing deals but also for those who do get out to the stores and prefer not be overwhelmed by such large crowds.