UNIDAD Kicks it up a Notch in '18 Tournament
Hang on for a minute...we're trying to find some more stories you might like.
On October 26, 2018, UNIDAD hosted its annual soccer tournament, and it was a complete success. The tournament was ran by members of the UNIDAD club and Jennifer Shahin, French teacher.
"Some things that you should look forward to are the amazing soccer players and watching your principals and teachers play," said Shahin. To accompany the skilled soccer players, there were expert face painters and delicious food and drinks that were served by El Primo, a local restaurant in Norristown.
To start the event off, teachers Amanda Sewel and Daisy Frias sang the National Anthem.  The crowd was filled with current students, alumni, Norristown staff, families, and friends. With a crowd so big and supportive, the soccer players had the capability to become even more fired up than they already were.
The soccer tournament began as students started to shout and hype their favorite teams up. Children ran around with their faces painted, and lines began to form to get a taste of El Primo's mouthwatering food.
When asked what made UNIDAD's soccer tournament so enjoyable, Christianne Edgard, senior, replied, "I like the food and they play pretty good music."
Some of the fan favorite soccer games, during which the crowd would cheer the loudest, were  UNIDAD vs. JROTC and the Real Maestros vs. Manchester. Students and families enjoyed watching their loved ones play in the soccer tournament, like Divine Rodriguez, sophomore, who stated, "I came to watch my friends play from JROTC."
With all the excitement and fun happening during the soccer tournament, it was sadly coming to an end.The last game was Liverpool against Sweaty Tacos. As the crowd cheered and became more and more energized, the winner was announced. Sweaty Tacos took home the gold. The crowd clapped and congratulated the soccer players as they were awarded medals.
Regardless whether or not someone's favorite team didn't win, everyone showed to have a good time. The soccer players got to play the sport that they love with support from their loved ones in the crowd. The party music echoed the excited atmosphere of the evening.  Kids got to get their faces painted, and everyone had a chance to eat delicious food. Shahin and UNIDAD once again hosted what even the losing teams would call a winning event.

About the Writer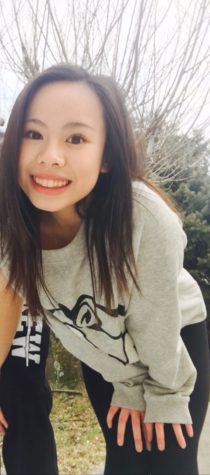 Christina Wong, Staff Reporter
I am a tenth grader at Norristown Area High School, and this is my second year of school publications. I enjoy taking naps and binge watching shows. I...