Field Trips Offer a Valuable Expansion to Classroom Learning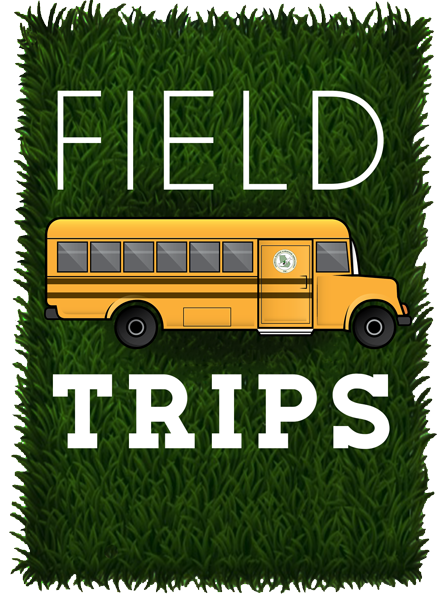 Field trips are an important element to a teenagers school life. Going on field trips in high school help students connect with the real world in ways that they cannot within a traditional classroom.
Most school trips are educational.  For example, trips to colleges and museums teach students the importance of history. School trips for students must be educational or school related in order to be approved by administrators and funded.
The importance of field trips in school help students get involved and active with their surroundings. Without field trips, students are likely to lose interest in things around them or lack exposure to things like colleges, museums, sports, music, and art. If schools were to ban field trips, the school students and teachers would lose touch with other activities.
From an article about "The Importance of Field Trips," writer, Alyx Kellington informs that "field trips are being eliminated from school district's budget," meaning, schools are limiting student connection towards the real world . (Kellington, America For the Arts, March 17, 2011)
Field trips aren't always about school budgets, they also interfere with the curriculum that teachers have for students, but book learning doesn't always get, or keep, students engaged. "Active and engaged learning inspires students to obtain a deeper knowledge of the subjects they are studying and allows them to see how ideas are connected," (Kellington, America For the Arts, March 17, 2011). To engage students, they themselves must feel they are apart of the lesson.  Hearing the teacher reading every fact they have off a board won't always be effective, whereas engaging students in learning about history with a tour and real life evidence of the past in a museum would allow students to absorb more fully the impact of those historical facts.
Though, some teachers do help their students engage with real life problems,  it is difficult to do within the confines of a classroom every day.  Therefore, a field trip once every couple months would actually serve to enhance what teachers do in the classroom and what students learn.
When looking for an educational field trip, most teachers decide to go to museums, science centers, natural areas such as parks, and zoos. In fact, those places which are designed to enhance people's knowledge often solicit educators to have their students visit.  There are many activities students can do going to these educational venues, and they would most definitely be engaged because of the interactive aspects these organizations offer.
To relate this to Norristown Area High School, there have been many educational trips, such as visiting colleges, museums, and helping out at the homeless. One of the latest and most talked about trips this year was when the NAHS music department arranged to take students to New York to see "Kinky Boots".  Not only did students get to enjoy a broadway quality show, they also got to use their navigation skills to explore the city, and the show itself offered a deeper understanding about the fundamentals of theatre.
For students, field trips have a very important impact on their school life. If schools were to fully strip field trips out of their budget, many students would have trouble engaging with the curriculum in meaningful ways.  Field trips are often the avenues that help students connect to what they learn in the classroom and see the fruition of their classroom studies or start them thinking about how their current learning may relate to their future learning or careers.