N-Town Boys Basketball Lose to Abington Rivals!
More stories from Jadon Peay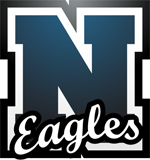 The Norristown Eagles recently faced off against the Abington Ghost boys varsity basketball team in the District 1-6A boys basketball quarterfinals. The outcome was a 57 to 43 win for the ghost, although town didn't win this was still a great game. The Norristown Eagles have had an old rivalry with Abington's basketball team for awhile now, beginning in year 1989 even before their coaches played each other.
Not only were the two teams excited for this game but the crowd was too. Both crowds came out to support their home team. Kids from Abington came out in their schools clothing and people who came to support norristown came out in their blue and white eagle gear. You could just feel the amazing energy from this game! Every Time either of the teams scored you heard loud roars coming from the bleachers, just as it was heard 28 years ago!
View Comments (2)