Painting With A Purpose Comes to NAHS on February 9th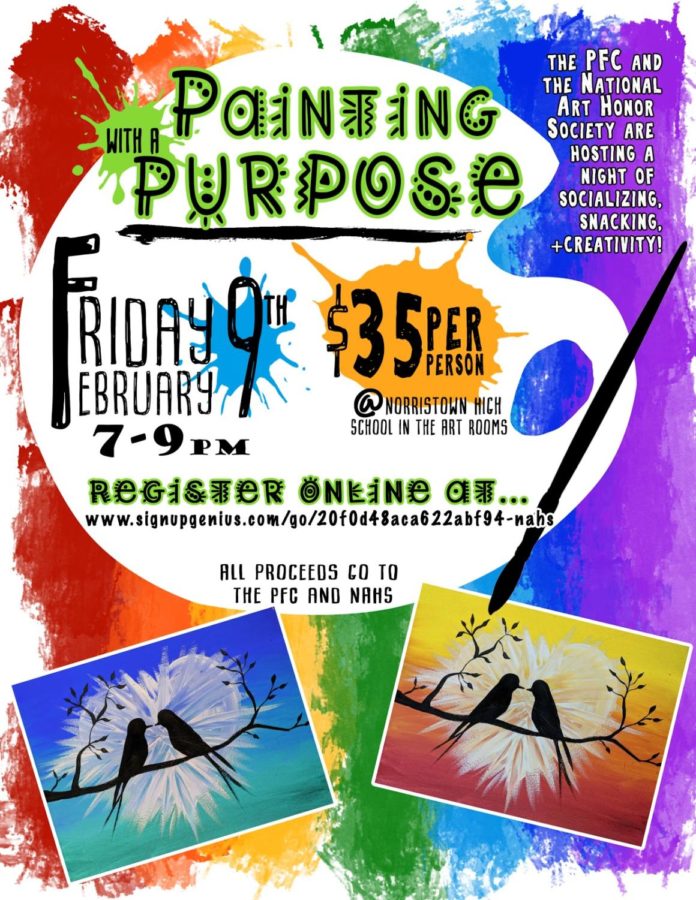 Zhaire Wells, Staff Reporter
January 24, 2018
Mark February 9th in your calendar! The NAHS Parent-Faculty Club is teaming up with the National Art Honor Society of NAHS to bring this unique event to NAHS.
On February 9th, there's going to be a fun-filled event entitled "Painting with a Purpose"from 7-9pm and it costs $35 per person in the NAHS cafeteria. Attendees can register online and all proceedsgo to the the National Art Honor Society and the NAHS PFC. No talent is needed for this event, just a positive attitude!  Art instructors will be aiding all attendees whether they are novice painters or afficianadoes.
If you would like to register to attend this fun event, click this link:
http://www.signupgenius.com/go/20f0d48aca622abf94-nahs
Feel free to contact Jene Hill ([email protected]), from the Parent Faculty Club,
or Sue Guido ([email protected]), NAHS Art teacher, with any questions.