French Club Wants You!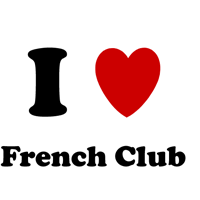 Hang on for a minute...we're trying to find some more stories you might like.
Do you have an interest in learning a foreign language? Or just an interest to immerse yourself into another culture? Well, French club might just be the thing for you. Held in room 239, just across the bridge, French club is an experience that you won't want to miss, the club allows you to immerse yourself into the unique culture of France in a multitude of ways. Even if you don't take a language during your four years of high school, it's best to even participate in a language club and at least learn a little about a different culture, you may have only experienced through cinema or television. French club allows you to learn about France, its language, the people, and the food. If you want to learn French, but don't have enough room on your schedule or want to immerse yourself into another language and culture, French Club is perfect for you.