Suono di Musica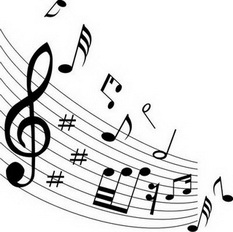 Hang on for a minute...we're trying to find some more stories you might like.
Suono di Musica is NAHS's only community service music club. Our objective is to bring student performed music to the Norristown community and surrounding areas. Music is a very personal and intimate thing and it is more than just a hobby. The club members are passionate about bringing their music to others who cannot create it on their own. The students in the club form small performance groups and practice on their own time to put together pop, rock, and original tunes. Though the club has not yet set up any dates to perform for the general public, we will be performing at Suburban Woods Rehabilitation Center behind Suburban Hospital on February 10th. Last year was our first experience there and it was a very fulfilling one. Residents there are recovering from surgeries or traumatic injuries, and some are there for the nursing home facilities. We were given a very warm reception there last year and we are working to make this a lasting partnership where once a month we send a group of students to perform. February 10th will be our first performance there this school year.
The club began when two of my guitar students came to me asking to start it. Having no other club like it, the girls took it upon themselves to start setting up meetings and performances. Though we only managed to perform once last year, we learned a great deal about where we want to go as a club and we made some clear objectives. We have twice as many members as last year and we are planning several community performances, with hopes to play for our own school. All of us in the club feel that music is an important outlet for teenagers, and we hope to grow our membership year after year. As musicians we need to see performances as well as put them on, so trips are something we see in the near future. We welcome those who cannot play instruments or sing and in fact encourage those students to join us and learn. Music has a place for everyone, students need merely to find theirs with us.
J. Malkasian, Sponsor of Suono di Musica