How Does Student Council Prepare For Mr. Norristown?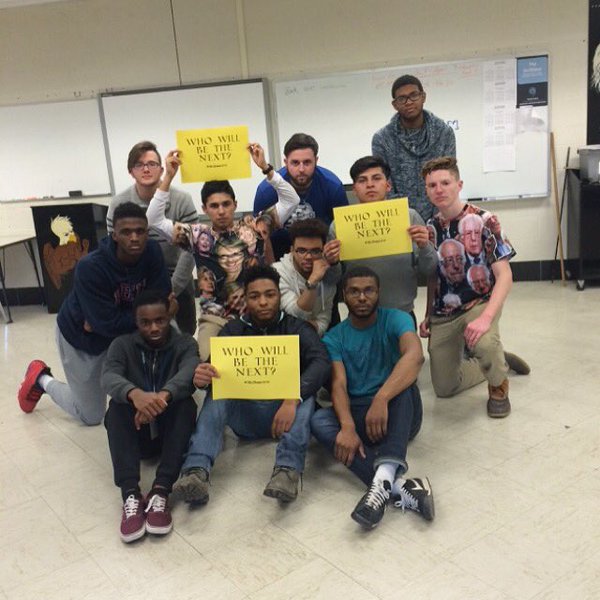 With Mr. Norristown right around the corner there has been a lot of preparation going on behind the scenes. The Wingspan sat down with Student Council member Vanessa Limbert in order to get a better idea of what happens before the big show. Many students will be surprised to hear just how much practice goes into this production. Mr. Norristown preparation begins as early as December, but gets more active the month before the show. After handing in paperwork and attending meetings, the boys then begin to plan and practice each section of the show. Vanessa told us that the first thing Student Council begins to practice with the guys is the opening dance. This includes teaching and learning choreography together as a group with practices every week. Almost everyone from student council learns the opening dance simply because they practice it with the contestants so often. This year Vanessa says that "the guys caught on fast" and are picking up the moves quickly.
Along with practicing the opening dance, each contestant must attend practices every week for their talents. Student Council holds Mr. Norristown practices the month before the show at least twice a week. These practices can last up to 3 hours with everyone running around perfecting their talents. Everyone involved in Mr. Norristown works really hard to answer the question, "If the show was next Friday would you be ready?". Once the date of the show gets closer, the contestants begin to incorporate the other portions of the night; formal wear, swim wear, escorts, etc. This is when the boys start to pull each component of the night together and turn it into a performance.
The week of the show, "tech week" as some call it, is when stakes start to get much higher. This is the week when Student Council members and the contestants are practicing every day after school. These practices include checking microphones, practicing choreography, trying on outfits, and perfecting acts. Student Council keeps busy during this stressful week in order to ensure that when the day of Mr. Norristown comes they've made sure that each contestant is fully prepared for the night. With their multiple practices and hard work, Student Council puts on a show that brings a turn out bigger than senior graduation. Come to Mr. Norristown on March 10th to see everyone's hard work and dedication pay off with an amazing show.