Mr. UPenn!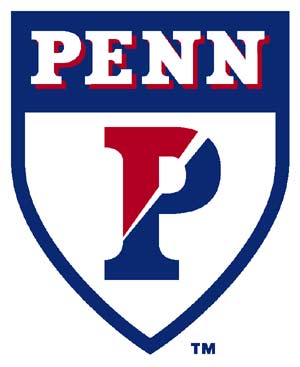 Norristown is not really known for their academic prowess. The overall reputation of the school isn't too positive. Last year (2015) senior Andrew Baltrus was accepted to the University of Pennsylvania. This year yet another Norristown student was accepted. Samuel Arizpe will be entering the Wharton School, fall of 2016.
Q1: What did the admissions process entail?
A: 1. The admissions process for Penn was relatively simple. It is a Common App school so I could use that essay for Penn. Besides the Common App essay, I had to write a supplement specifically made for Penn applicants. The general question asked by the prompt was, "Why Penn?" and you had to be specific regarding what undergraduate school you were applying. After I submitted the application, all that was left to do was an interview with a Penn alumni. When that was done, all that was left was the wait.
Q2: Were you nervous?
A: 2. Nervous is an understatement. The wait for the admissions decision to come out was unbearable. I just needed closure as soon as possible.
Q3: What made you want to attend University of Pennsylvania?
A: 3. Penn brought together all the elements of what I wanted in a school together. I wanted to be in the city, but also debated on going to a school with a centralized campus. Penn combined this immaculately. The academics and activities are also world-class, with Wharton being the number one school for my major. Lastly, the social aspect of Penn was enticing as well. Its reputation as the "Social Ivy" was the last piece of the puzzle that I needed to make my decision to apply to Penn as my top choice. It is the perfect blend of academics, activities, and social life I wanted.
Q4: Did you have a good support system?
A: 4. Yeah, the support system was immense and I am so glad I had it. From my dear family and closest friends to teachers and counselors, I had plenty of support that helped me through the admissions process, both physically and emotionally. I felt like I had the whole school behind me and I was relieved that I did not let them down. I really appreciate all the support I received from everyone.
Q5: Any advice for anyone looking to apply next year?
A:5. If you are looking to get into Penn next year, I would recommend putting great emphasis on your essays. Do your research to be very specific about what you like about Penn in the supplement. Overall, try to make your application stand out because the applicant pool is very competitive.
Q6: How did you feel when you saw you were accepted?
A: 6. It was a sense of euphoria that I can barely describe. As soon as I saw the video that demonstrated my acceptance play, I jumped out of my seat and I started screaming my lungs out, it was kind of embarrassing. It is the happiest moment of my life so far and I will never forget that moment, it was surreal.