DIY Gift Guide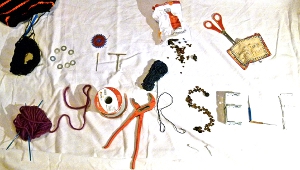 Giving a DIY Christmas gift is a personal way to show someone that you care during the holidays. There are crafty options for everyone on your Christmas list this year and here are some of the best ideas I've found.
If your gift receiver is like most of us these days, always hungry, food is the way to go. Making someone baked goods is always a simple and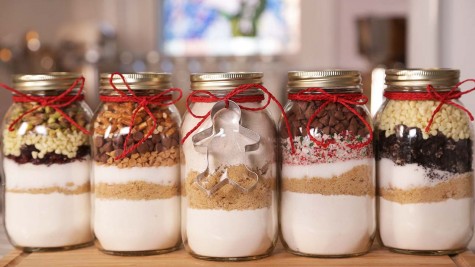 easy option and there are a variety of fun ways to give them to your friends or family. Put your cookies into a personalized mason jar with festive ribbon for a homemade touch. Another great present for someone who enjoys baking is to pick a recipe and place the ingredients nicely into a container for a "cookies in a jar" present. This way they can enjoy making something from a recipe you've written out and prepared for them. If the person you're making a gift for is more into coffee or tea, a DIY mug is a great option. Any plain white mug can be transformed with oil based sharpie paint pens and then made permanent by baking it in the oven for 30 minutes at 305 degrees. Add designs, symbols, quotes, or doodles to make the mug your own.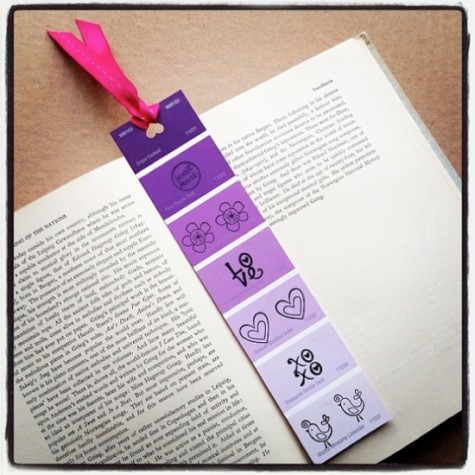 When picking a gift out for someone who is into reading, a simple handmade book mark can be the perfect gift to pair with a
book. Laminate a photo, punch a hole at the top and string through ribbon and you've got yourself the easiest present ever. For a more personal touch, fill a plain piece of card stock with special quotes and symbols that represent your relationship with that person. If you're even more crafty, decorate a paint chip for a virtually free DIY bookmark. Add a book to your homemade page marker and you've got your bookworm covered. For your tech loving people out there accessories are the way to go. Decorate a clear phone case with stickers, pictures, fancy paper, and personal touches for a great iPhone gift. Another easy way to spice up a simple gift  is to take a charger and make a string bracelet around the chord. This makes for an efficient present with a lovely handmade touch.
For all of my artistically talented friends out there, use this to your advantage! If you can sew or crochet, winter gear is always appreciated. Making a scarf for someone is a great way to have fun while making a beautiful and useful present. If you were blessed with artistic ability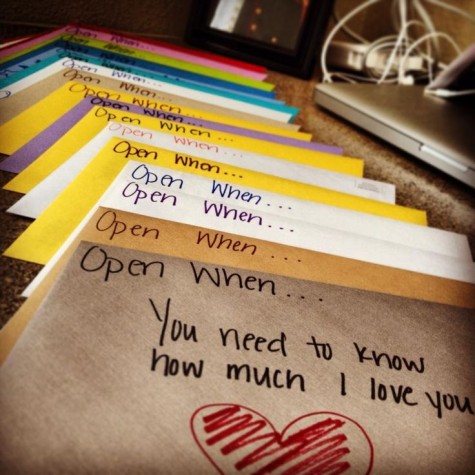 keep in mind that everyone loves personalized art. Giving original art is the best way to make amazing gifts while using your own personal talent. Drawings, paintings, pottery, etc. all show off your talent while putting a smile on someone else's face. If you realize that you totally fail at DIY's and have no craft ability, the sentimental route is the way for you. Writing letters titled with "open when…." give your special someone a handwritten letter for certain times in their life such as when they're feeling sad, need motivation, or celebration. Even a book filled with inside jokes, quotes, pictures, and reasons you love that person can be an amazing way to spread your love. When deciding on a DIY present for someone this holiday season remember that handmade gifts will be special no matter what. Don't stress; if you made it, they'll love it.