Spirit Week is off to a CRAAA-ZEY Start!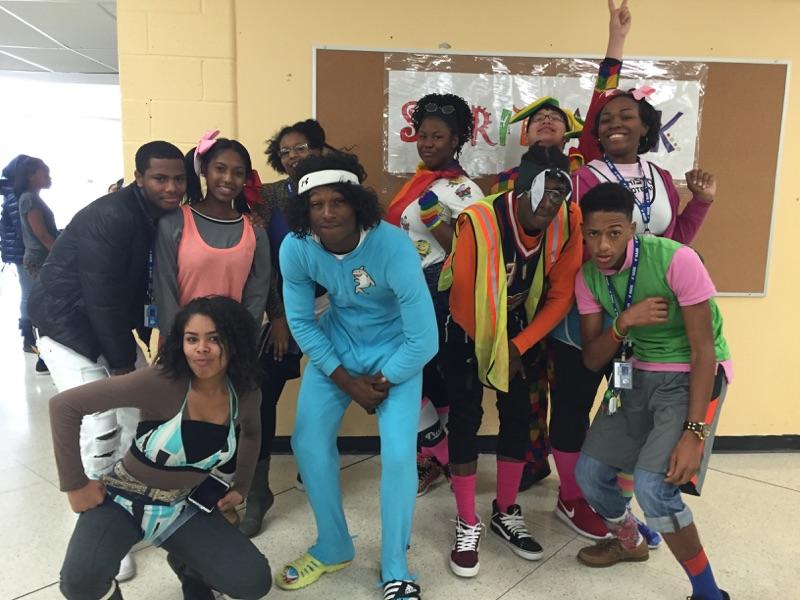 KB-Missed Deadline
October 26, 2015
Coming off of a weekend including a tight Varsity Football game against the William Tennent Panthers on Friday night and a well-attended Homecoming Dance on Saturday evening, the students of NAHS started the 2015 Spirit Week with a motley showing of colors and outfits.   Students were greeted by "Asia Star" (Senior, Khalif Sinclair) during Eagle News in her crazy attire and "Rawr"-inspiring newscast with her cohost, Senior, Darryl Carr.  The two gave a livley kickoff to the week and definitely got students smiling and engaging in the week's festivities.
The upper classmen seemed to be leading the unofficial Spirit Brigade in the hallways with a number of mixed up outfits showing undergarments as outerwear, crazy socks pulled up to the knees, and head-toppling hairbows.  However, underclassmen did not have a shabby showing either donning much of the same trends with hats and bandanas as well.