Teacher Feature: Mrs. Colloton

Hang on for a minute...we're trying to find some more stories you might like.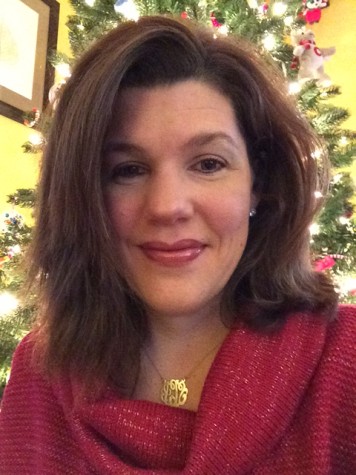 Mrs. Colloton is a very sweet and helpful teacher. She would genuinely assist you out with anything she can. Mrs. Colloton is one of my favorite teacher at NAHS and it's not easy for me to favor a teacher. She wanted to be a teacher for as long as she could remember. Mrs. Colloton has a beautiful family with three wonderful daughters who continuously surprise, amaze and challenge her. Two of the three girls are twins, but along with that package she has a lovely husband who reciprocates her love. Mrs. Colloton's daily life is waking up before 5 AM to get to work which is at NAHS. After 3 PM she tries to finish any school work before picking up the girls around 4:05 pm to go outside to play. She always looks to see if the kids have homework to do while she is making dinner. Afterwards, it is bath, bed, and story time for the kids. Finally, she gets to catch up with her husband and watch a show or finish any leftover school work. Her hobbies and interests include cooking and playing outside with her kids. Recently, within the last three years, she has gotten into wood-working and up-cycling. That means she finds old furniture and re-purposes it into something new. Mrs. Colloton hopes this turns into a full-fledged side career or a retirement job someday. Over the summer she began one of her biggest projects, which is making a farmhouse table with her husband as a gift for her sister and brother-in-law. If she could spend a day without her kids and husband and work, she would launch herself into a furniture project. She just loves to see something old transformed into something new again. A life goal for Colloton is being a good mother to her children, loving those around her, and encouraging her children and students to invest themselves in positive contributions to this world; achieving her life goals will make her undeniably happy. Mrs. Colloton likes pizza and listening to strong female vocalist like Idina Menzel, Pink, and Adelle. There are many more things that make up Mrs. Colloton, but two intriguing things you should know are, she is constantly looking for something to improve upon and loves her profession.