Enjoy A Taste Of Hispanic Heritage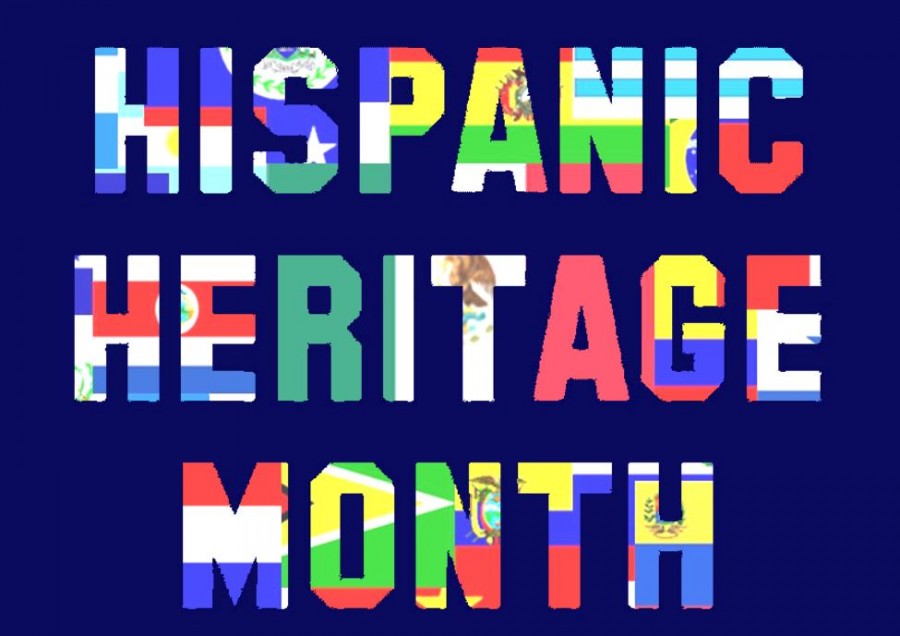 Bryan Ascencion, Staff Reporter
October 19, 2015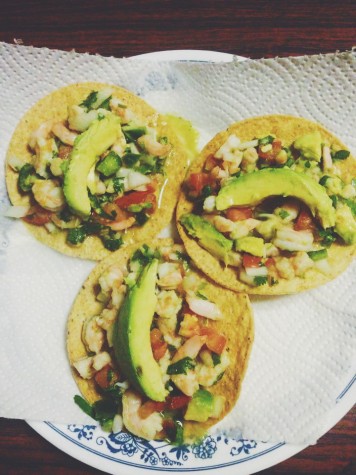 Since September was Hispanic heritage month, I decided to tell my mother to make something delicious to share with everyone. She opted to make ceviche, which is considered more of a seafood. Its ingredients are shrimp, diced tomatoes, diced onions, lemon juice, chili peppers, and avocado. All these ingredients are put together on top of a tostada (hard tortilla) to create an immense juicy flavor. If you ever go to a Mexican restaurant, ask if they have ceviche. However, if there is a slight chance they do not serve ceviche, here's how to make it at home:
Ingredients
2 quarts water
1/4 cup kosher salt
1 pound raw shrimp (21-25 per pound), peeled and de-veined
Juice of 2 lemons
Juice of 2 limes
Juice of 2 oranges
1 cup diced seeded peeled cucumber (1/4-inch dice)
1/2 cup finely chopped red onion
2 serrano chilies, seeded and finely chopped
1 cup diced seeded tomato
1 avocado, chopped into 1/2-inch pieces
1 tablespoon roughly chopped cilantro leaves, plus more leaves for garnish
1/4 cup extra-virgin olive oil
1/4 teaspoon kosher salt
Hard Tortillas
PREPARATION
First, combine water and 1/4 cup of salt in a large saucepan; bring to a boil over high heat. Add shrimp and immediately turn off the heat. Let the shrimp sit for about 3 minutes until it has just cooked through. Transfer to a cutting board and wait about 10 minutes, or until cool enough to handle.
Then, chop the shrimp into 1/2-inch pieces and place in a medium nonreactive bowl. Add lemon, lime, and orange juice before stirring in cucumber, onion, and chilies. Afterwards, refrigerate the mixture for 1 hour.
Lastly, stir tomato, avocado, chopped cilantro, oil and 1/4 teaspoon of salt into the shrimp mixture. Let it stand at room temperature for 30 minutes before serving on top of a hard tortilla. If you wish to add another touch, garnish the dish with cilantro leaves.