5 Easy-To-Bake Recipes to Help Pass Quaran-time
Due to recent events from a disease that shall not be named, many of us now have free time to spare at home. Baking is known as the universal time killer, as it provides us with not only food but an adventure in cooking chemistry. I personally wouldn't call myself a top baker, but I do turn on the rice cooker from time to time. Since most of us are still new to this (you clicked on this beginner's baking article), let's take baby steps!
Here are 5 easy-to-follow recipes that will make you feel like you knew what you were doing all along:
1. Whipped Coffee (Dalgona coffee)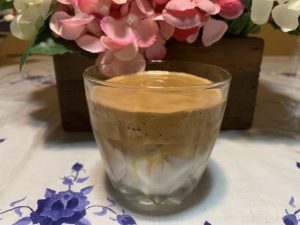 What is whipped coffee, you might ask? It's all in the name! Whipped coffee has been around for quite a while (origins surround Greece, India, Pakistan). Recently, this light treat has gained media attraction in Southeast Asia due to appearing on Pyunstorang, a Korean TV show, as well as the popular overrated app, Tik Tok. Although its name might make it seem quite intimidating, the recipe only calls for 3 ingredients: 
Instant coffee (any)

Water 

Sugar 
1 tablespoon equal parts are ideal for 1 serving. With the help of a cup, a whisk (or a spoon), and a bit of patience, you will find this sweet treat to be worth the wait (if you are mixing with anything other than a whisk). Once the coffee is whipped to a frothy and fluffy texture (make sure it is not frothy what-so-ever), take out your favorite coffee mug and pour in some ice and milk. Dollop that whipped coffee on top and enjoy this iced cold treat in the comforts of your home. You'll definitely have a latte fun following this recipe!
2. Depression Cake aka Wacky Cake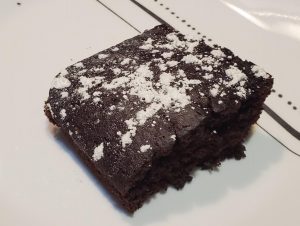 Yep, that's the name. Although this cake might sound a little down in the dumps, this easy to follow recipe will bring joy to your tummy! Considering the world's current economic situation, it's no surprise this cake is making a comeback from the time period it was named after. Quarantine bakers are going wild, thanks to all of their free time, but what will happen when they run out of milk, butter, and eggs? The recipe for Depression cake does not require those three ingredients at all! All you need are the following:
1 ½ cups of all-purpose flour 

1 cup of sugar

¼ cup of unsweetened cocoa powder/black cocoa

1 teaspoon baking soda 

1 teaspoon salt 

1 tablespoon white or apple cider vinegar 

1 teaspoon vanilla extract 

6 tablespoons vegetable oil

1 cup cooled brew coffee/water 
Before mixing all of the ingredients together, preheat the oven to 375°F and grease up an 8-inch round or square pan. Now, pour in the flour, cocoa, baking soda, salt, and sugar into a bowl. Mix these dry ingredients together until they are evenly dispersed. Poke 3 holes in the dry mixture, then pour the vanilla extract into one hole, vinegar in the other, and oil in the last one. Add the coffee (or water) in and mix thoroughly until everything is well blended; then pour it into the pan. Bake for 35 minutes; you'll know that it's done when the top of the cake is springy. Cool the cake on a cooling rack and add frosting if you'd like. Cut the cake and enjoy with a nice cup of whipped coffee on the side!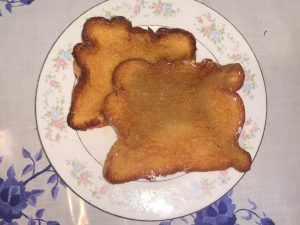 Has toast become boring to you? Does the soft and flaky texture of this carb-filled product make your tastebuds fall asleep? Have you always wanted to sweeten things up but never had the chance to? Well, do I have the recipe for you! This brown sugar toast will definitely make your morning more fancy and grand. All you will need to make this delicious treat are 3 simple ingredients:
2 bread slices (any)

4 teaspoons brown sugar

50g of butter
Start off by placing the butter in a microwaveable bowl and heating it up for 30 seconds, make sure the butter is not melted! It has to be soft enough to still be solid. Once heated, mix the brown sugar in the melted butter until it becomes a paste. On the side, place a pan (non-stick if available) on your stove, letting the heat simmer for a bit. Spread the butter jam onto a slice of bread and place it into the pan. Spread the butter jam onto the bare slice of bread and cook it until both sides are evenly baked. Let the toast cool on a plate until the sugar coating becomes hard (test by knocking on the toast). You now have a breakfast bready to help start your day!
Vegan muffins! Who doesn't love a vegan muffin from time to time? You can't go wrong with a Lemon Poppyseed Muffin, whether you are vegan or not! This delightful treat will surely open your tastebuds to a new world of citrus-sweetness! This recipe here calls for:
300g all-purpose flour

70g oil (any)

150g sweetener/sugar 

300g coconut milk

Zest and juice of 2 lemons

2 tbsp poppy seeds

1 tbsp baking powder
Before starting, preheat your oven to 350°F. Grab a large bowl and pour in the coconut milk. Zest your lemons (the more zest, the more lemon flavor), then juice them into the bowl. Pour the poppy seeds into the mixture along with the flour (make sure it is sifted so there are no lumps in the batter). Add the baking soda and sugar, and mix everything in the bowl until it becomes batter-like. On the side, oil up a muffin tin. Pour the batter in and bake in the oven for 30 minutes. Place the muffins within the pan on a cooling rack and let cool for a couple of minutes before digging in. The soft muffin will melt in your mouth with a zingy tang! 
5. Condense Milk Chocolate Truffles 
Condense Milk Chocolate Truffles. Ever heard of them? Neither had I until I stumbled upon it on my YouTube recommended feed. This treat has gained quite the following due to its mouth-watering appearance! This fancy dessert only calls for 3 simple ingredients:
160g Condensed milk

40g cocoa powder

Bit of patience
Before we start, plastic wrap the inside of a 4:1 square pan. This will make it easier to pull the truffles out. Start by pouring in the condensed milk into a microwavable bowl and heating it up for 30 seconds. Sift the cocoa powder into the heated milk (make sure to not sift all the cocoa as it will be too hard to mix). Mix the two together and sift more cocoa into the bowl. Repeat until the cocoa is gone and the texture of the mixture is thick and glossy. Pour into the pan and refrigerate for 1 hour. Make sure to have a lot of cocoa powder handy! Sift more cocoa powder onto a clean surface and gently pull out the refrigerated "dough." With a knife, cover it with cocoa powder so it doesn't stick when cutting the dough into 4 even slices. Cut 3 more lines until there are a total of 12 pieces. Remember to keep powdering cocoa onto the dough so it does not stick together. Once all of them are cut, round the edges of each of them and place them back into the clean 4:1 pan. Finally, sift one last layer of cocoa powder onto the truffles and enjoy your masterpiece! 
Although we are all dying to get out of the house, this self-quarantine time might bring out the inner chef you were always meant to be! Remember to appreciate the time you get to spend at home and maybe even find new hobbies out of this social distancing. Stay safe, 6ft apart from people, healthy, and well-fed!