How to Use Aztec Indian Healing Clay, a Powerful and Affordable Face Mask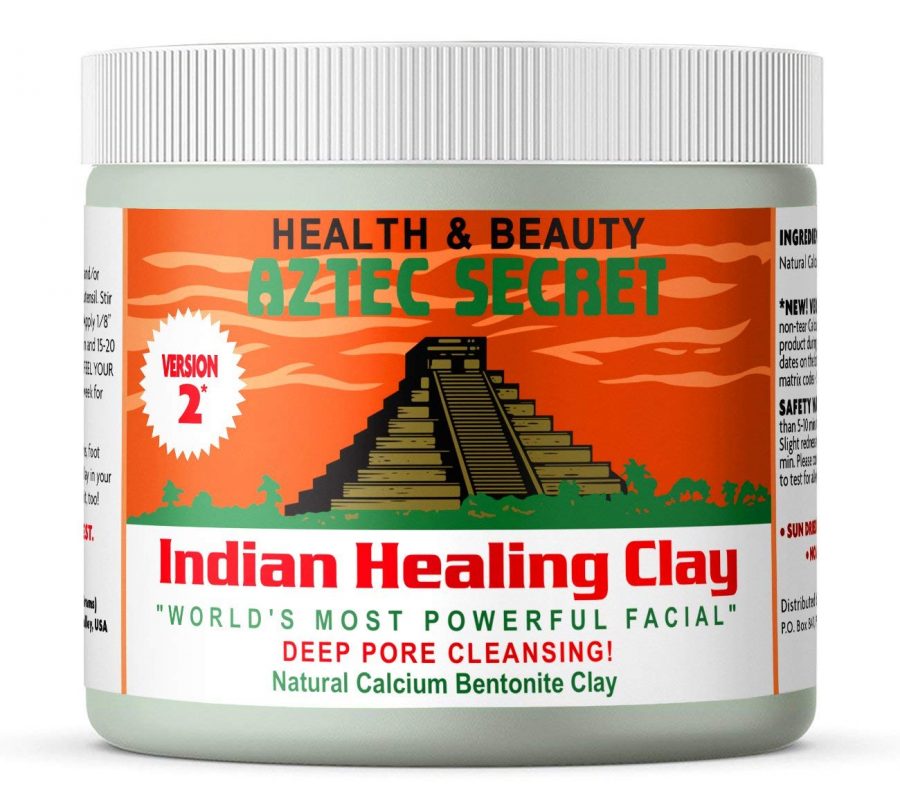 Known as the world's most powerful face mask, the Aztec Indian Healing Clay definitely lives up to its reputation. I have used this product as a face mask multiple times and instantly fell in love with the way it makes my skin feel and the nice complexion it leaves me with every time. The product comes packaged with 16 ounces of a greenish-tan Calcium Bentonite powder that also contains nearly every mineral found on Earth that, when mixed with equal parts of chosen liquid: water or apple cider vinegar, turns into clay. Receiving the product as a powder form gives room for more personalization so you can target your main skin concerns.
 If you are looking for a deep skin detox, the best substitute to use with the powder is Apple Cider Vinegar. ACV helps dissolve extra oil and dirt within the pores which enhances the already pore cleaning effects of the clay. It also balances pH and is antibacterial. If you dilute the vinegar with water its good for daily use, pure Apple Cider Vinegar is too acidic on its own. The first time I used ACV for the mixture, my skin felt lighter and cleaner than ever.
My personal favorite substitute to use with the product is witch hazel, which gave me a nicer complexion by correcting dark spots and making my pores less noticeable. Derived from a flowering plant, witch hazel is widely used as a toner for your skin. It is considered an astringent, which means that it gives off a drying effect that assists in clearing the surface of your skin and minimizing pores. Yet, on skin that is more prone to being dry, this may not be the best fit for you. 
Water alone works just as well as creating the mask, preferably filtered or purified water to ensure cleanliness. Because of the nature of the clay, water tends to leave the mixture less smooth and the effects of the mask not as intense as it would be if you used ACV or witch hazel. 
After you have chosen a liquid, it is time to start mixing. With equal parts of the powder and the substitute, the mixture should bubble and then smooth out as you continue mixing, transforming into a paste/clay. It should feel cool against your skin while you immediately apply it, but you will also quickly feel it drying. During this time, you will feel your skin getting tighter, and you likely won't be able to move your face that much. You will also feel your pores throbbing, but this is the mask working to draw out all the bad stuff from your face that will be washed away when you rinse with warm water after 15-20 minutes. 
Rinsing off the Aztec Indian Healing Clay is a little more of a task than other face masks because it does not dissolve quickly in water. It helps to use a facial brush or carefully using your hands in a circular motion to wash off the mask.
Once the mask is off, the first thing to notice is the color of your skin. It is normal for your skin to appear red after removing the mask, but if your skin remains red for over 30 minutes after removing, then it may be a good idea to consult a doctor. After the redness subsides, you will be left with squeaky clean pores and an evenly glowing complexion. 
After the first time I used this product, I knew it would be a great addition (once I penciled in an extra $10 into the budget) to my monthly skincare shopping list. With usage set at once a week, this product has been able to help me maintain clear skin and an even glow. Likewise, when I heard that it can be used in your hair as a pre-poo hair mask, I was over the moon. All in all, the Aztec Indian Healing mask is a great addition to your skincare routine if you're looking for an evenly toned complexion.