A Star Wars Fanatic's Guide To Purchasing Tickets For 'The Rise of Skywalker'
This December, Star Wars fans will be able to experience the conclusion to the newest series of the Skywalker saga. With "Star Wars: The Rise of Skywalker" hitting the big screens as early as the 17th, fans will have different options to choose from when wanting to enjoy this final Star Wars episode.
Your first option is the premiere showing. The official release date of "Star Wars: The Rise of Skywalker" is Friday, Dec. 20th, but there are even shows available for Thursday night. If you don't want to take the chance of hearing spoilers or can't contain your excitement for this film, this is the show for you. 
Next, there's the opening weekend. While the movie officially releases on a Friday, those who cannot make it that night can still see it on Saturday and Sunday. If the premiere show isn't your choice, the regular shows are always a reliable alternative. You should, however, still expect packed theaters and plenty of Star Wars fanfare all over the theater.  If you'd prefer to avoid this altogether, you will probably need to catch an early showing or wait a few weeks.
Once you figure out the day you want to watch the movie, you can then decide how you want to watch it. The standard 2D show may be your go-to since it's the most commonly purchased ticket, but you'll be missing out on the better movie experiences. 2D tickets are the lowest priced option, ranging from $10-$15, but all you'll get is just the movie. The 3D/RealD 3D is another common option; lasers and  X-wings fly out of the screen right over your head when you put on your 3D glasses, which they give you at the theater. There's only one difference between 3D and Real D 3D, and that's how often things pop out at you. RealD 3D shows the movie with only the objects such as knives or a character's hands popping out, but 3D gives the entire scenery depth. Prices range from $15-$18 with 3D/RealD 3D tickets. 
The most immersive options up to date are IMAX and 4DX. Imax is a 52X72-foot screen with surround sound speakers everywhere; if you want clear-cut visuals and audio, this is the closest thing you'll get to perfection. Tickets will cost between $18-$23, so ask your wallet for permission before thinking about purchasing them.
 4DX is the most realistic way to watch the movie; almost everything that happens in the movie is simulated in the theater. If there is rain in the movie, the theater simulates rain by having the roof drip water into concealed buckets that go back to the roof. If Rey and Kylo have their ultimate showdown in a volcano, not only will the temperature in the theater rise, but the chairs will imitate the punches, tumbling, and even running on your back. Of course, none of these effects physically harm you, but the ticket cost may harm your pockets, being the most expensive option you can possibly purchase. You should expect to spend between $25-$30 a ticket for 4DX.
For the people who want the most out of their money,  certain sellers are giving away limited-edition collectibles with every ticket purchase. What makes them limited is stock availability. You can check out the limited edition items here, while supplies last. Even the large cups will have exclusive designs available for you to purchase and take home. Again, this is all while supplies last.
With so many options and possible free limited edition items, "Star Wars: The Rise of Skywalker," is a movie you don't want to miss. Don't wait to purchase tickets the day of— they'll definitely be sold out. In fact, many opening weekend shows are already sold out. You can purchase tickets digitally, which you have to do if you want good seats. So what are you waiting for? Go purchase your tickets this instant, and may the force be with you!
About the Contributor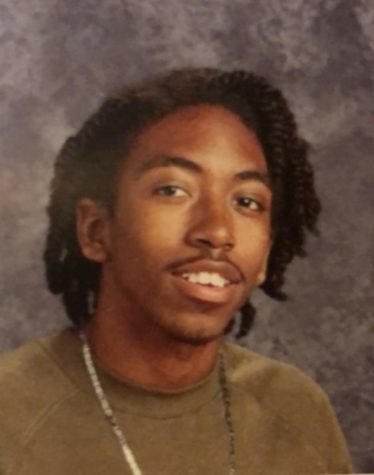 Luis Parker, Author
I am a senior at NAHS. I was in the Wingspan in my freshman year and I'm back and better than ever! I have many interests, but I prefer writing Entertainment,...