Nostalgic "Zombieland 2: Double Tap" Doesn't Slay like Predecessor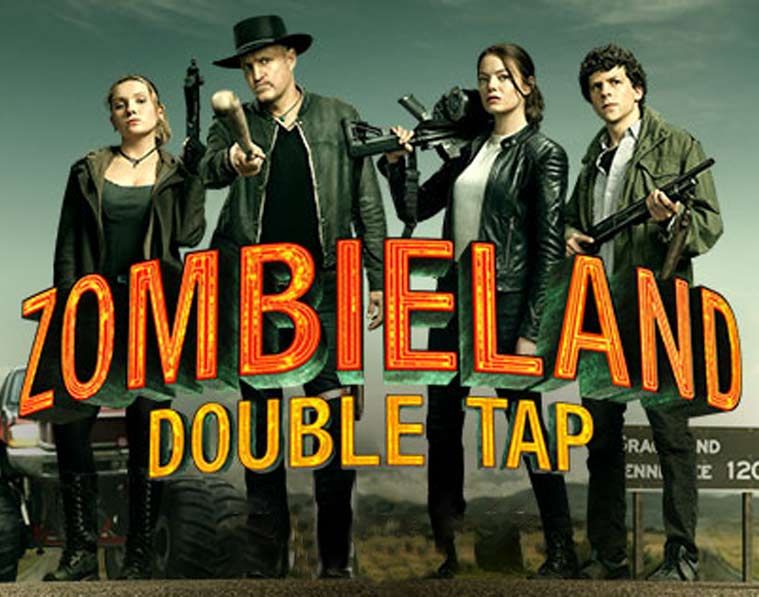 Let me start out by saying that while "Zombieland 2: Double Tap" is outstanding, the first film is far superior. It has been 10 years since the theatrical release of "Zombieland," starring Jesse Eisenberg, Emma Stone, Woody Harrelson, and Abigail Breslin. I remember when I, at seven years old, watched the first "Zombieland" film and thought it was going to be just another horror movie that would give me nightmares. Turns out, I was really surprised when I found myself enjoying the film, even when multiple zombies showed up on the screen. It came to be one of my favorite comedy/horror films and my overall favorite zombie flick.
In August 2016, writers Reese and Wernick confirmed that they were working on Zombieland 2, and on July 25th of this year, the first official trailer was released. The theatrical release was on October 18 (which was 16 days off from October 2nd, Zombieland's 10th-year anniversary).
At the beginning of this movie, we are introduced to three different types of Zombies: Homer, Ninjas, and Hawkings. Through narration, Columbus, played by Jesse Eisenberg, tells the audience about the dumbest and least threatening zombie, a Homer. We are then introduced to the Ninja zombies, who were a little bit more deadly because of their ability to sneak up on the characters. Lastly, you have smarter Zombies called Hawkings. They definitely deserve the name seeing as they strategically come up with ways to hunt and eat their prey.  Homers are the sort of comedic relief of the movie. Ninjas seemed to be the scariest out of the three because they could strike out of nowhere, but that changes when the movie then introduces to us to the T-800s. Named after "Terminators" themselves, they are given this name because of their relentless attacks and difficulty to kill.
The original cast returns for this sequel, and both Jesse Eisenburg, and Woody Harrelson, who plays Tallahassee, once again steal the show with their performances. I especially love Eisenburg's performance as the anxious Columbus. Even 10 years after the events of the first film, Columbus doesn't seem to change at all and I love that. Tallahassee is still as iconic as before because of his creative and most brutal ways to take down a zombie. I feel that Wichita (Emma Stone) and Little Rock (Abigail Breslin) deserved more screen time than they received because I wanted to see how their characters developed individually after being together with both Tallahassee and Columbus for an entire decade. Side characters such as Madison, played by Zoey Deutch, and Nevada, played by Rosario Dawson, also seem to enjoy their roles and provide great performances.
The action sequences in the "Zombieland" franchise were the main reason I enjoyed the first film. Likewise, all of the zombie scenes in "Double Tap" don't disappoint. The sequel might not have had as much gore and blood as does the first film, but it definitely shows a good amount. My favorite action scenes in this movie are when Columbus, Tallahassee, Wichita, and Madison are surrounded by zombies and use an abandoned trailer home as their defense. I was compelled by how well the characters worked together to fend off the undead. It's hard to believe that at the beginning of their journey, they absolutely hated each other and had trust issues. Now we get to see how deeply they've matured and grown to respect and believe in one another.
Since my first encounter with "Zombieland," I have grown to love the horror-comedy genre, and I had hoped for a sequel to the movie for years! When my wish came true, I was ecstatic, counting the days until I was able to see the film.
"Zombieland: Double Tap" could've been way better, but as far as sequels go, I am really happy about how the writers and directors handled its production. If "Zombieland: Double Tap" is the end of the franchise, I would feel satisfied. If you haven't seen this movie, I highly recommend giving a little bit of your time to watch it, but start with the first "Zombieland" movie. I almost guarantee that you will enjoy watching these characters and laugh along with them on their zombie-busting journey.