French Classes Celebrates First La Toussaint at NAHS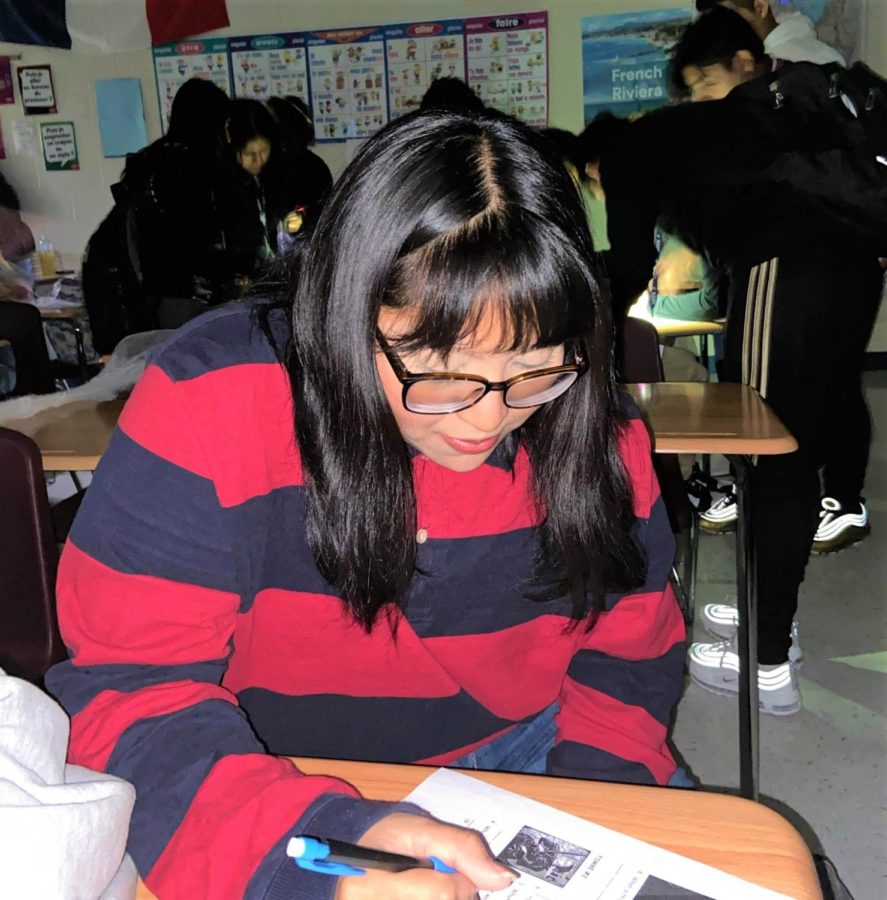 Students lined up in the hallway and waited to enter Madame Sewell's "haunted house," which was blocked by a big black door covered with "blood" and NO TRESPASSING tape. Although it may look like the students are celebrating Halloween, they are actually celebrating La Toussaint, a French holiday.
La Toussaint is a public holiday celebrated by the Catholic people of France. They shut down their schools and workplaces to spend the day with their families to commemorate their loved ones by bringing chrysanthemums, a plant that symbolizes death in France, to their gravestones. The holiday is also an opportunity to strengthen family links spending a nice day together or expressing common grief.
Madame Amanda Sewell was inspired by a French teacher from a different school to celebrate La Toussaint in her French classes. She decided to run the idea of a fun activity on La Toussaint with Madame Jen Shahin and started to plan it out with her French Honor Society students.
"I like the haunted house vibe of it, it really sets the mood," said Layla Chaaraoui, sophomore. Like Chaaraoui, many other students found the dark atmosphere to be "more fun" and "interesting."
Sewell and Shahin thought the teachers did a "really nice job" for the Day of the Dead, and wanted to celebrate and remind students of the French holiday. "Basically, we are doing this because we thought it would be fun for the students and it's Friday, a day after Halloween," Sewell said.
There are five tombs scattered around the room and on each tomb is a famous deceased French person. The students are reading the tombstones in French and writing their answers to certain questions about [their subject's] life in English," Sewell explained. At the end of the scavenger hunt, the questions that are answered solve a puzzle to what the French person's name is.
Students enjoyed deciphering the puzzle while also learning fun facts about significant French figures. Sophomore, Natalie Mcgarrity, exclaimed, "I learned that Joan of Arc was a hero and that's so cool!"
French Honor Society students volunteered to decorate the classroom and assist the French students if they needed help during the activity. A member of the French Honor society, junior, Paige Conway found this activity to be "interesting and exciting for the French students." She said, "I volunteered to help out because I love history and the French have a really interesting history."
Although this was the first year the French classes celebrated La Toussaint, Sewell hopes to continue doing so and make it a "every year kind of thing." Sewell hopes to continue this holiday as a tradition at NAHS and have the French Honor Society help out. "I think it's valuable to know about these French people," Sewell said.
About the Contributor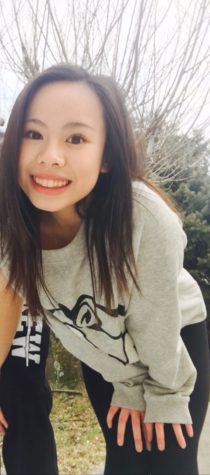 Christina Wong, Associate Editor
I am a senior at Norristown Area High School, and this is my fourth year of school publications. I enjoy taking naps and binge-watching shows. I hope you...