Travel the Mobile World with 'Mario Kart Tour'
Nintendo is back with another hit-game, "Mario Kart Tour," which was announced during the spring season and was finally released on September 25th. Nintendo had a successful launch with over 90 million downloads across IOS and Android devices around the globe. The game should be enjoyable for new and veteran players, with balanced competition and smooth controls.
Familiar racers, unique karts, cool gliders, and exhilarating tracks are standard in Mario Kart. For veteran players, gameplay will feel familiar, as the tracks and driving feel all the same. Tracks like Mario Circuit, Yoshi Circuit, and Bowser's Castle are aesthetically pleasing and fun to race on. Regular characters like Mario, Shy Guy, and Princess Peach are on the roster to select. Some rare characters, which provide an enhanced special, include Mario (Musician), Dry Bowser, and Pauline with more to come as the tour moves around the world. Regardless of the characters you choose/prefer, you'll want to collect them all.
Races are put into a character's "cup," which is subtly cool. Each cup includes three races and 1 challenge race. You can earn up to five grand stars with each race and up to three in the challenge race. Grand stars are used to open up presents which have coupons to upgrade characters, karts, and gliders. Presents include rubies, and coins as well as characters, gliders and karts as well.
 The gameplay hasn't changed dramatically from past Mario Karts installments/games in the series; players won't struggle to understand the system of the game and will adapt quickly. The satisfaction from using mystery items against other racers, getting first place, and even earning your favorite character all add to the excitement of the game.
Experience Points are earned based on how well you do during a race. The more tricks you pull off, boosts your receive, racers you spin off of, and the higher your rank in the race, the more points you earn. Points determine how many Grand Stars, Experience points, and coins you get. The higher your level is, the more unlockables you can buy in the shop. The competitive aspect of the game is fair and can match the player's difficulty as they wish. Yes, you can brag to your friends about your achievements!
Multiplayer racing is "inbound," meaning it's soon to be a part of the game. You'll soon be able to race against your friends head-on and put the pedal to the metal. With no official release date, there's no telling when multiplayer will be available. Players can expect to hear news this coming month and anticipate a release date this holiday season.
For players who wish to get the most out of the game, a Gold Pass membership is available for purchase. The membership is $5 a month, with a two-week free trial beforehand for your enjoyment. You can expect a harder difficulty setting, more rewards from presents, and more challenges. The Gold Pass is hard to resist and you'll end up at least trying, and end up purchasing.
Mario Kart Tour is a solid game for casual and veteran players alike. Before you know it, you'll be hooked on the game, trying to finish a race at every chance you get. It's free to try and enjoyable for all ages. There was never a moment where I found myself being bored and I'm sure you won't either.
About the Contributor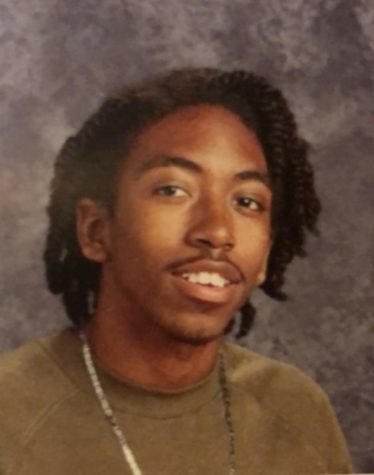 Luis Parker, Author
I am a senior at NAHS. I was in the Wingspan in my freshman year and I'm back and better than ever! I have many interests, but I prefer writing Entertainment,...