'Scribbler' Showcases Student Literary Talent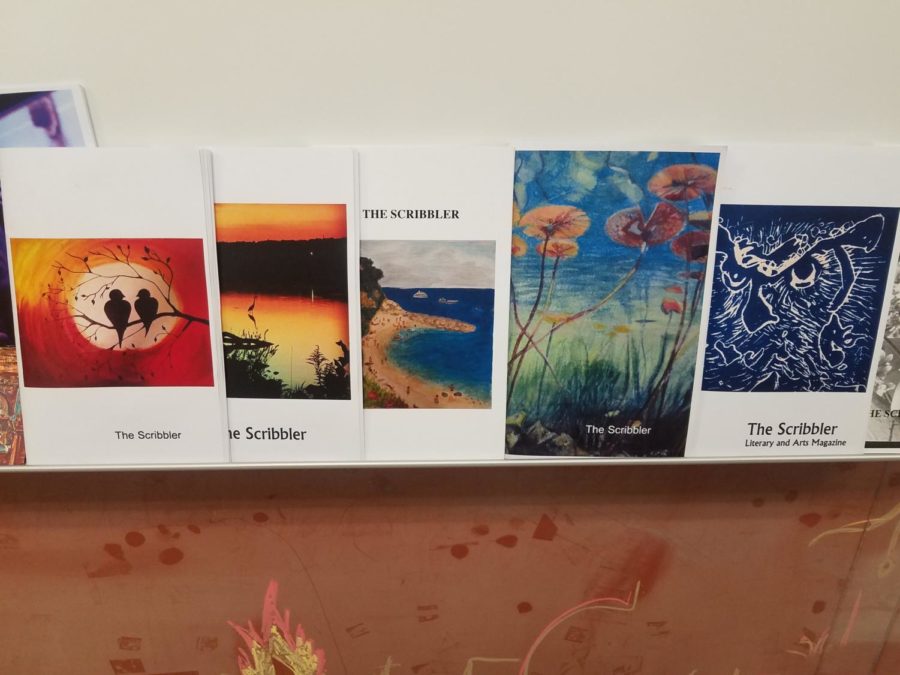 A literary magazine is devoted to short stories, poems, and essays, along with some other activities such as artworks and photography. NAHS has it's very own Lit Magazine: 'The Scribbler'.
The Scribbler is a literary and arts magazine run by students, mostly juniors, sophomores, and even some freshman. English teacher Neil Schafer is the adviser to the group and from time to time gives advice to his student editors.
The Scribbler only comes out once a year due to the amount of time it takes to put together. Schafer believes this "gives students the opportunity to showcase their talents and to help motivate students to do better in class".
Schafer has been promoting this in class, and the English teachers and the Art teachers have been promoting this all year as well.
This year's Scribbler's official release date is June 6 at 2:30 in the library. There will only be limited copies, but it will be available in the library and the main office. Everyone who is published will receive their own copy. While the magazine itself is free to those who get a copy, it cost $500 to publish it each year.
June 6 in the library is where and when the release party is. Anyone is allowed to come, and closer to the date you will hear more about it from teachers and students who are promoting it. The Young Scholars will be providing food.  You will see a slideshow of all the people's stories, pictures, poems and essays that will be published.
The published writers can also choose to read their poems at the party, though that is completely voluntary. Past attendees have included the Superintendent along with the principal.They will then hand them a copy and the teachers who sponsored it a copy as well.
Every year, the Scribbler gets about 100 submissions, but this year it received about 150. The way that the editors select the submissions are to cut their name off the top so it is judgement free and they use a 1-5 scale where the base how good the piece is. Every editor gets to input their opinion in the final selection. Mr. Schafer does not vote at all so he can stay true to the magazine's student-run reputation.
This year 75 poems and short stories plus 70 pictures and art work were submitted, but only 40 people were published. These submissions had different kinds of themes to them, there wasn't one specific theme to them.
There are also prizes. The artist who won the front cover spot get $100. Back cover get $50. Best poem get $100, the runner up poem gets $50 and the best short story or essay get $25.
This is a great way to get creatively recognized. Showcase your talents and get better at writing. Just by this maybe you'll be opened up to more opportunities and chances.  
About the Contributors
Jew'lea Israel, Reporter
 Hello, I am Jew'lea Israel. I'm currently a freshman at Norristown Area High School. I enjoy drawing cartoon characters and realistic people. I also...
Jonathan Eisen, adviser
I have been teaching at Norristown Area High School for six years, and this is my second year as the adviser for the Wingspan.  Along with the School...