'Play Like a Town Girl' Hopes to Unite and Empower Female NASD Athletes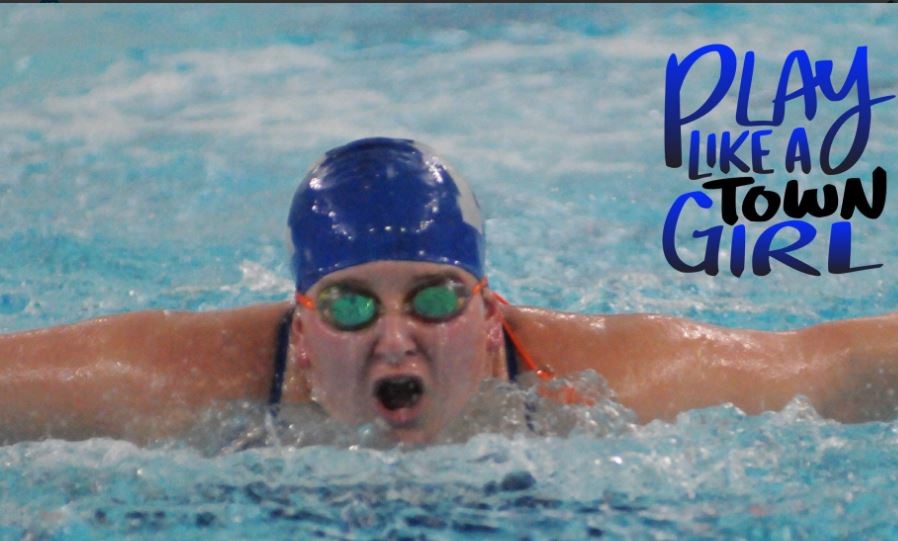 This Friday, May 31st, NAHS will host its first "Play Like a Town Girl" event. It will unite female middle school athletes with female high school athletes for a day of female empowerment.
Bailee Hendricks, junior, initially came up with the idea of "Play Like A Town Girl." According to her mother, Erika Hendricks, "She has been advocating for female athletics since she was a freshman." Incorporating Hendricks' passion for female athletes, she thought of the idea where, "She wanted to invite all of the girls from 6-12th grade to take part in a day of unity among all sports."
In October 2018, the Hendrickses founded a group called the NEST, also known as the Norristown Eagles Support Team. It was a "group that started to bring coaches, athletes, and parents together to find a way to enhance our athletics program at NAHS." Their group decided to focus on the lack of interest in female sports. As the Hendricks found the numbers dwindle year after year, they decided to take action, and "get back on track."
With a collaboration between Anthony Palladino, Norristown's Athletic Director, Melisa Morgan, and the Hendricks family, who are a part of Norristown Eagles' support team, they began planning out the event. Hendricks explained, "We are hoping to encourage all girls to take part in at least one sport during their four years of high school."
Busses will be provided for middle-schoolers, who will head to the NAHS around 9am. Keynote speakers Cherifa Howrath, a Division 1 field hockey player at Temple, and Netta Young-Johnson, a NAHS alumnus, who won the state champions in track for NAHS in the late 1970s, will stay longer for a Q&A session along with many other Lady Eagles.
The students will have breakout sessions in which the middle schoolers will be paired with high schoolers to get a chance to work with the coaches. They will be able to talk about requirements and expectations in that specific sport, nutrition, and ask any other questions they may have.
Palladino stated that the goal for this event is to "make sure female athletes feel and are supported and empowered. They should be excited to be a Lady Eagle." Palladino is ready for the event."Seeing is believing. It's going to be a good day."
Like Palladino, Hendricks's goal is to give female athletes the support they deserve, "There has been a lack of support and funding for girls sports in our district, and we wanted to bring awareness to this issue, while encouraging all females to try out for a sport in which they have interest."
Although one can see the term "play like a girl" as derogatory, Palladino celebrates it, viewing and using the term in a positive light. "We want to associate it with positive characteristics like strong persistence, intelligence, and resilience." He continued, "We want to make our female members know that it's a good thing. It's what we want our female teams to rally around." He believes "Play Like a Town Girl," is the central point of experience as it's a  positive connotation to being a town girl."
In preparation for the all day event, numerous meetings were held with Palladino, the Hendricks, Morgan, and many other contributors to plan it all out. They decided how and with whom to pair students in particular breakout sessions and sent out permission forms to the middle schoolers. They also had to contact guest speakers and look for sponsors. The participants will receive a tee shirt and eat lunch with the current NAHS coaches and athletes to discuss their future with their athletic programs. "Play Like a Town Girl" should impact future girl athletes, as Hendricks hopes "Each girl will take home a sense of what it means to be a Lady Eagle."
A previous edition of the story misrepresented Bailee Hendricks as a senior. The article now correctly states that she is a junior.
About the Contributor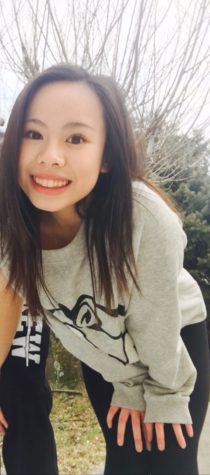 Christina Wong, Associate Editor
I am a junior at Norristown Area High School, and this is my third year of school publications. I enjoy taking naps and binge-watching shows. I hope you...