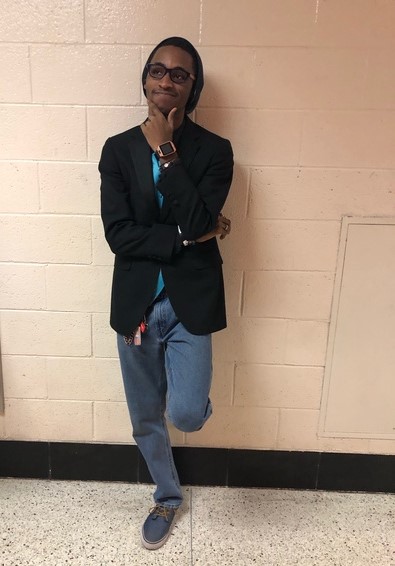 Tyjshier Hill
Tyjshier Hill has been a proud representative of Norristown Area High School for four years as an avid drama club member as well as a participant in drum-line. You can find him singing the Star Spangled Banner at every assembly with a burning passion.
"I believe I give the school a lot of credit," Hill said, "And if I win this, I think I could motivate people for next year."
Hill's passions and plans for the future both involve acting and singing, two hobbies he's been cultivating for nearly ten years. After witnessing the seniors that performed before him and receiving his friends' support, Hill decided that he wanted to contend for the Mr. Norristown crown. "For me, I guess it's just another way of being seen, especially for someone like me who's not really out there as much."  he said. Earning the title of Mr. Norristown could also support his future on the stage, providing him with the confidence and credentials to show where he belongs.
Social media:
Instagram: tysalazarbroadwayactor