Sprinter Jordan Morse Opens Up about Success at NAHS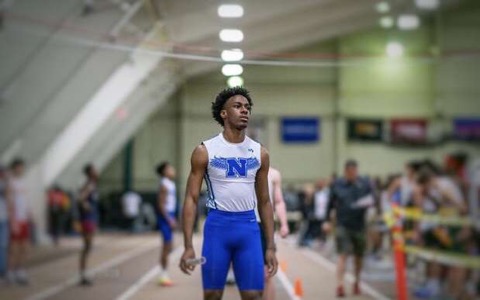 Jordan Morse, Norristown's sophomore track star, brings pride to NAHS with his strong-willed heart and competitive streak. "I ask myself everyday why I enjoy track," he said. "I think part of it is the competition, I'm very competitive and like working out."
Morse helped break the sophomore record at Ocean Breeze Athletic Complex's Invitational in New York, for the relay and split category alongside Marco Olmedo, Elijah Hildreth, and Jamier Miller. The relay record was broken, with a set time of 1:33:8. Morse also split a 23.2 in the 4 x 200m relay.
Not only did Morse contribute to the new sophomore record, but he succeeded in passing his personal record in the 400m by 0.2 seconds. Before the track meet at Ocean Breeze, Morse's 400m record was around 52.3 seconds, but now it now sits at 52.1 seconds.
Morse finds a win to be exhilarating. "It feels great. It feels like all the hard work paid off. Wow…I really did this."
The beginning of high school was not easy for the successful track star. Like many students transitioning from middle to high school, Morse struggled with the increase of students and unfamiliar classes. "High school was a whole new world to me," he explained.
Morse found himself to quickly forget about the fears of high school, as he became closer with his teammates, considering them to be a "family." His favorite memory was going out with his team the day before last year's Penn State meet. "Last year, at State Meet, our team went out a day earlier to relax and eat dinner," he said fondly. "It was really fun because we did it together ." The bonds he would later on create  with his teammates would help him shape the person he is today and help expand his love for track.
Morse's interest in track sparked from the influence of his father's own high school track life. In Morse's early years of elementary and middle school, he ran from fourth to sixth grade. After sixth grade, Morse took a break from track to play lacrosse, but he reignited his love for track again in high school due to Norristown not having a Boy's Lacrosse team, and he has not stopped loving track since.
Before Morse's track practices, he would quietly sit down and complete his homework, while his teammates would sit and talk. "I think we are all special in a way, but what makes me different is that I am more of a leader. Everyone would sit down and wait, but I would get things done."
Morse continues to strive for success, practicing and strengthening himself through workouts. "I improved a lot from last year, strength based and speed. My coach had us build strength, before we went into endurance." Morse proves his strong-will by continuously bettering himself. "I want to improve endurance, and do more sprints, I want to do a lot more."
Morse finds himself acknowledging the risk of poor time management. As he finds himself balancing his strong academics, track, and volleyball,  he understands that he has to use his time wisely. "The time management is actually the hardest part," he said. "I make use of the time, even I only have five minutes."
Taking the knowledge he has obtained from track, Morse would like to continue to run for track at the University of Georgia. Morse believes he can accomplish his goal if he focuses on himself. "I have to get out of my head and realize I can only control how I run my race, not my competition."
About the Writer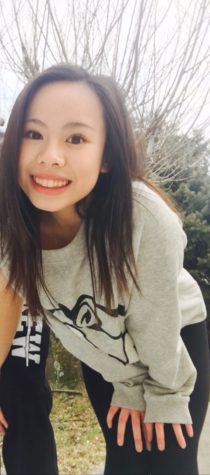 Christina Wong, Associate Editor
I am a junior at Norristown Area High School, and this is my third year of school publications. I enjoy taking naps and binge-watching shows. I hope you...