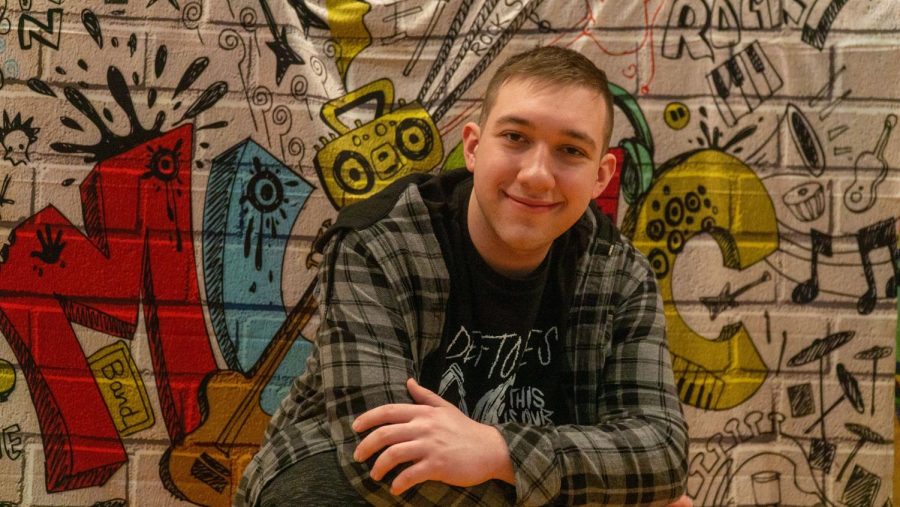 Matthew Pritz
Most people use music to enjoy or take comfort in, for Matthew Pritz, music–especially heavy metal–is life.  Since the beginning of the pandemic, Pritz started to play guitar with the help of his dad. He said that song that took his dad months to learn took him days. Playing guitar felt natural for him and has since become what he loves most. 
Pritz is outgoing and can't wait to step on the Norristown stage. For two years, he has been performing at "The School of Rock," a music school he credits for helping him overcome stage fright and gain confidence in himself.
"I don't have to do anything to hype myself up," said Pritz. "I just go out and have a good time with my buddies." 
With the chance to perform in front of a crowd, Pritz couldn't say no to being a Mr. Norristown contestant. Pritz wants to share his love of music with everyone he meets. He has been brainstorming his act since late last year. When talking about his act, which must remain secret for this article, Pritz grins from ear to ear.  
With his senior year coming to an end, Pritz is not focusing on the negative of leaving his high school community. Although he will miss the connections he has made here, he wants to take his experiences with him into the world. 
"I am going to miss learning about different music from people," said Pritz.
Pritz definitely made an impact on the school, mainly in his teachers' lives. He speaks highly of his past and present teachers, striving to treat them all with respect.  
"Matt is always in a good mood, it's very nice since most teens come in grumpy," said Ms. Malkasian the guitar teacher at Norristown. "I will definitely miss that most about him." 
Pritz believes he should be Mr. Norristown because he believes he is the face of the Norristown community. He brings something different to the table and can't wait to share his talents.