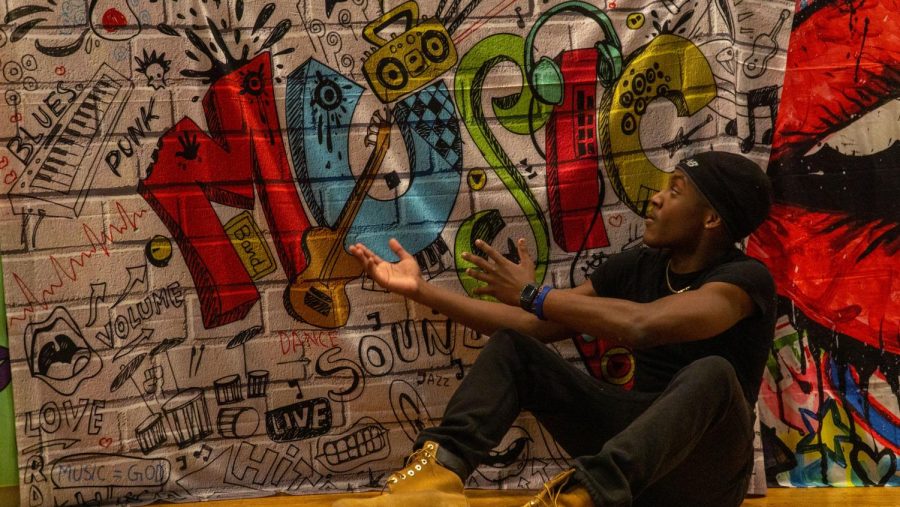 Samir Miles
You may not have seen Samir Miles reading out the news on NASDTV, but behind the scenes, he keeps the show running. From the camera work to editing videos for production, Miles does it all. Outside of school, you may find him in the gym working out, doing photography, and hanging out with friends. This now includes competing for Mr. Norristown. 
The idea to compete for the beloved title came to Miles when his friends encouraged him to sign up, saying, "and the rest was history." But his main inspiration comes from his family, mainly his older brother Edmund.
"How I dress, how I act, I grew up looking up to him." 
In school, Miles is on the NAHS wrestling team, where one of his teammates, Doug Cawley, also happens to be running for Mr. Norristown. Miles started wrestling last year after encouragement from his teammates.
"At first it was just to go work out with my friend Doug, he told me to come to just work out. Then I was kinda good at it so I kept going," said Miles. 
After, that Miles and Cawley continued to train together,  and eventually he was asked to join the team. "So I said I would do it and I got better and better. I made new friends and more connections, met people." 
No stranger to competition, Miles doesn't let the pressure get to him. "Practices are fun and it will definitely be more competitive on the day. It's all in good fun," he said. "I don't think anyone should take it too serious. It should be a fun competition."
Miles's goal is to relax, be involved in his community, and just have fun. He highlighted how important the sense of community that Mr. Norristown brings is. "It brings everyone back together, a lot of the alumni's come to see the show. Like students and everything come together to watch us compete." 
After graduation, Miles has plans to further his education at Kutztown University for marketing or possibly attend trade school. There's no doubt that whoever wins at Mr. Norristown, Samir Miles will continue to leave his mark on our community.