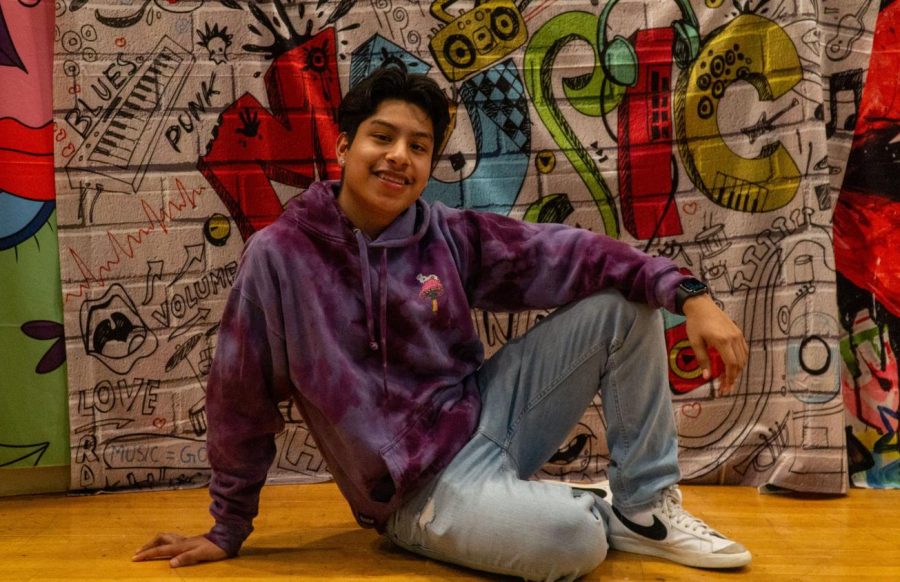 Javier Sanchez-Chavez
A true jack-of-all-trades, Javier Sanchez-Chavez has shined his way to the top and is ready to conquer Mr. Norristown this year. After spending the past three years watching former Mr. Norristown competitors practice on stage, he wanted to seize the opportunity and hopefully make a dream come true.
Sanchez-Chavez has seen what seems like every edge and corner of the building, currently involving himself in UNIDAD, photography club, Eagle News, Honor Society, and previously with the Sabor Latino Dance Club. 
Spending so much time in all of these heavily involved extracurriculars has offered Sanchez-Chavez a new view of the school that might get overlooked, especially in the eyes of outsiders. "When they hear about Norristown Area High School, right away they think it's ghetto and it's bad and there's a lot of fights," he said.
"Norristown Area high school has bad things, but also a lot of good things as well," he said, bringing up opportunities like being able to attend Montco while in school, and even going to events like Mr. Norristown itself. "I don't think the students see that often, but they will eventually."
Most of the motivation that Sanchez-Chavez gets to keep pushing himself comes from his supportive family and friends, who cheer him on every step of the way. "They always keep telling me to push and they always make me feel better with myself," he said. Sanchez-Chavez wants to show them what he's done with all of their support.
Winning Mr. Norristown would allow Sanchez-Chavez the opportunity to show off his true colors and make his family proud. He takes great pride in his Latino heritage and hopes to be a role model to those who might not feel the same way as him, saying "If I can do it, they can do it too."
Sanchez-Chavez has a bright future ahead of him, and he plans to go into the medical field once he graduates to either become a doctor or a nurse.
Looking back on his high school experience, Sanchez-Chavez wants the underclassmen to know that "it may feel long, but trust me, time goes by really fast. Just cherish every moment, make many friends, and try your best throughout the school years."