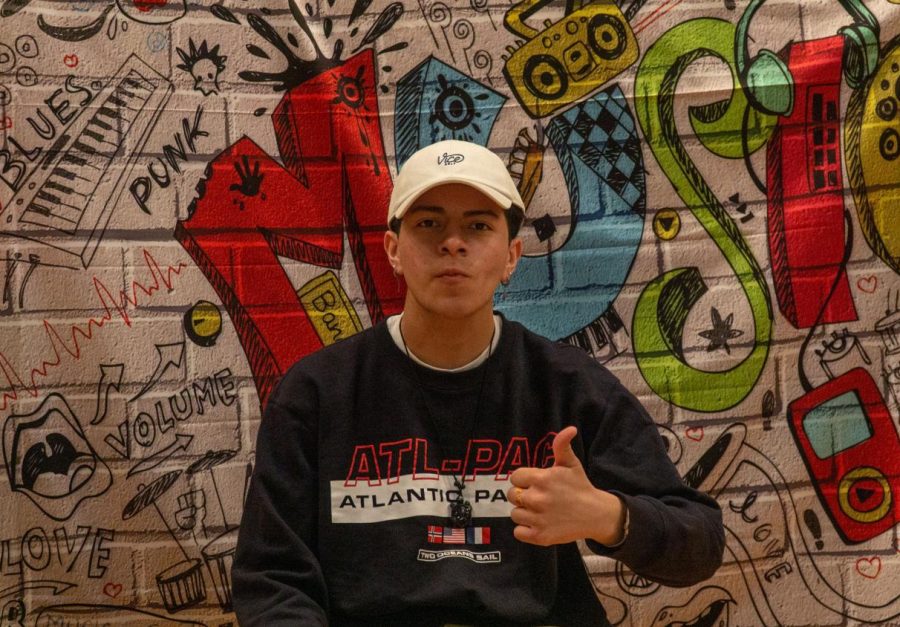 Jose Ortiz-Flores
Meet the junior who participated in the making of Mr. Norristown last year. Now a senior, Jose Ortiz-Flores plans on blowing the audience away with his performance and his personality.
"I'd probably describe myself as smart, energetic, and funny," said Ortiz-Flores. 
Living in Norristown his whole life, Ortiz-Flores has learned the importance of community and getting involved at an early age. "I made a lot of friends during my school years, especially in middle school, who are some of my closest friends today."
Also a student at Central Montgomery County Technical High School, Ortiz-Flores plans to go into the medical field, aiding people who need it the most.
"I've met many people who need medical attention and can't really get it, so I'm doing it for them and my family," he said.
Outside of school, Ortiz-Flores is a social butterfly, going to parties, out to eat with friends, and spending quality time with his family. " I mainly just hang out with my friends and try to have as much fun as I can during my senior year," said Ortiz-Flores. A family man and a close friend to many, Ortiz-Flores tries to "leave his mark."
Last year, Ortiz-Flores participated in Mr. Norristown, not as an official contestant but as an aid in the opening dance and a few of the contestants' acts. He's also the younger brother of Jovanny Ortiz-Flores, a contestant last year.
"I don't wanna say I'm gonna do better than [Jovanny], but I do feel a little more prepared because I got to see how things worked last year. I'm still gonna feel the rush and nervousness though," he said.  
Ortiz-Flores is his own biggest supporter, as the need to put himself out there and participate in one of the most significant senior events motivates him to put on the best performance he can. Having peers in the show comes with some challenges, but Ortiz-Flores chooses to see it as a fun experience.
"Everyone has a good shot at becoming Mr. Norristown," he said. "I'd be a little upset if I lost because we worked pretty hard, but I wouldn't be too bummed out because I was doing it for fun."
Ortiz-Flores is determined to entertain the audience no matter how embarrassing it may be, and he hopes people are looking forward to seeing him and the other contestants put on a great show.