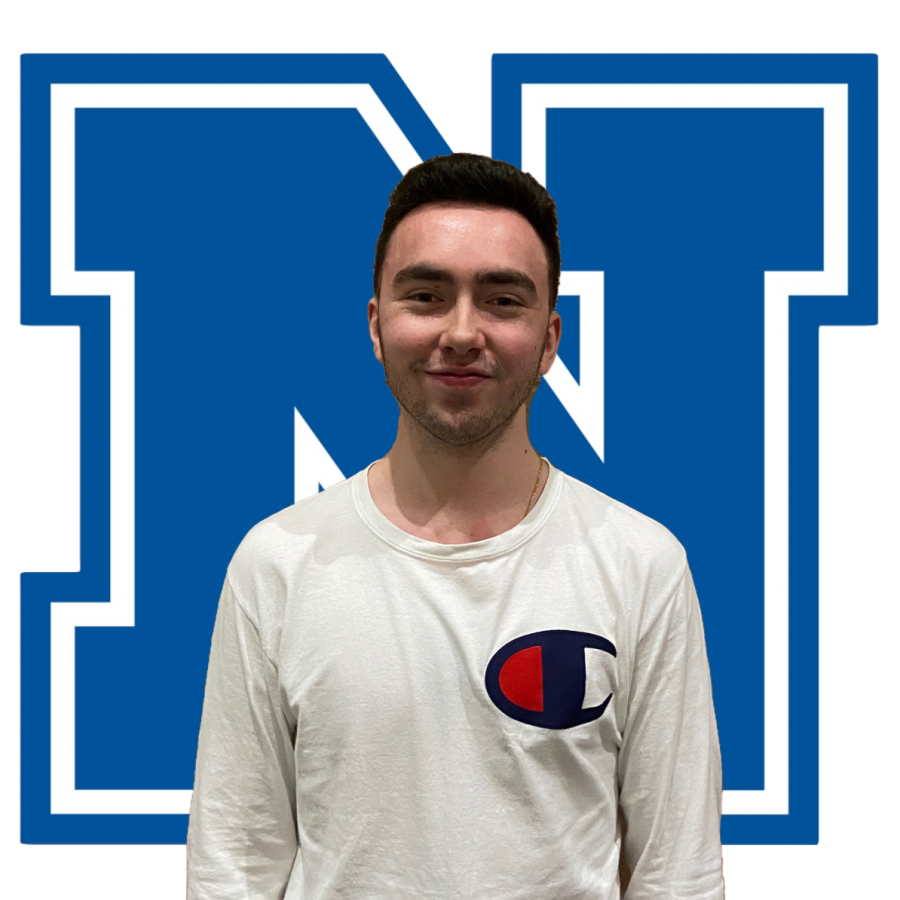 Aidan Smith
Aidan Smith is ready to be your 2020 Mr. Norristown. "I think I bring something unique to the table and I know how to put on a good show!" he said.
After watching previous competitions, Smith decided to compete, as it's his last year at the high. "Mr. Norristown seemed like a fun thing to do because it can work as a fun way to express yourself and also compete," Smith explained. "You get to meet new people and contribute to something bigger. Mr. Norristown has a long history and it would be an honor to be a part of it."
NAHS proud, Smith loves the diversity and support at the school."Norristown stands out because of all the unique people that go to the school," he said.
As he closes his high school chapter, Smith revealed his last four years at Norristown to be fun and that he can't wait to experience college. He hopes that graduating college will be just the first step to his career. He advises underclassmen to "keep working hard and keep those grades up because that stuff is important and will matter in the future."
Someone who keeps Smith working hard and motivated is his twin brother, Liam. "He always pushes me to do better and leads the way with his creativity." About two years ago, Smith was inspired by Liam, who started to make beats. Smith naturally began to sing over them. "My brother always motivates me to be better," Smith explained.
Making his last year count, Smith believes his act will be "something this competition has never seen before." He looks forward to performing in front of a crowd.
"I like my creativity and strive to better myself," Smith said. If Smith wins Mr. Norristown, he revealed that "it'll be a great story to tell for not only my senior year, but the rest of my life. I'm just going with the flow, working hard, and hoping for the best!"
Instagram: @aidan.smith
Snapchat: @aidantsmith2
Fun Fact: Smith is colorblind!