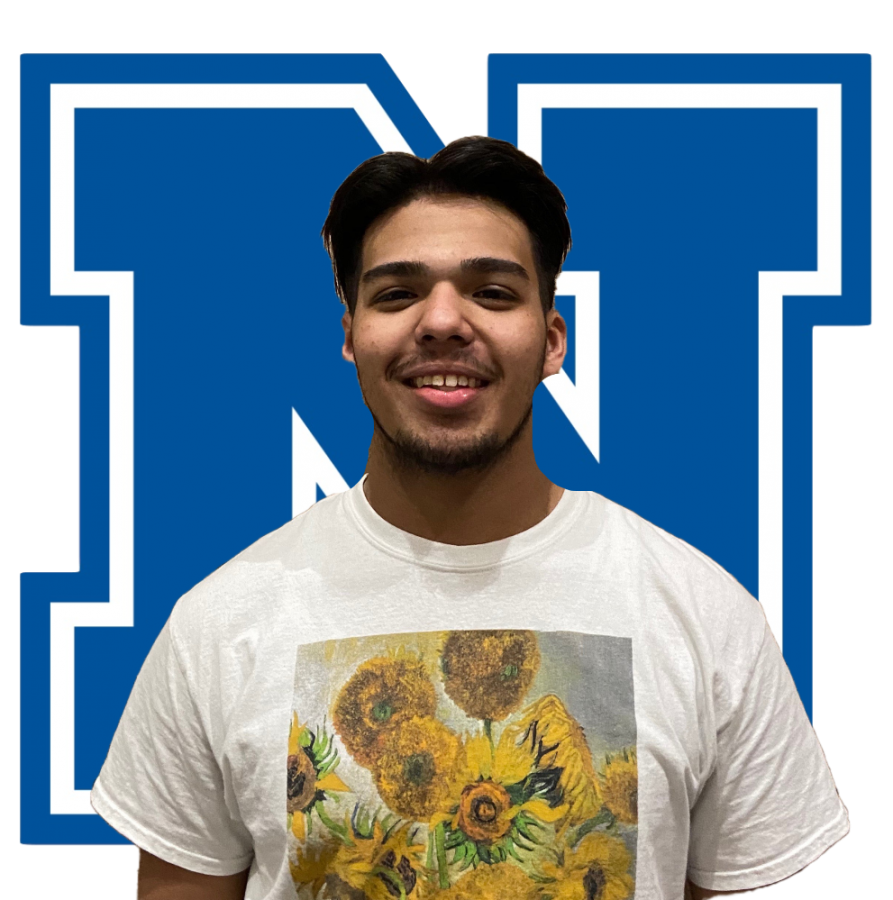 Max Guzman
Although he was born in Charlotte, North Carolina, Max Guzman believes he captures what it truly means to be Mr. Norristown.
Originally inspired by a friend who made the whole experience seem like a blast, Guzman soon realized that the competition was a perfect fit for him, giving him a memory to hold on to when moving on from Norristown.
As a senior, Guzman would like the underclassmen to remember to "stay focused, don't slack off, or be a loser." He also stated to "solve your problems by getting rich." His goal-oriented mind always keeps him looking for the next steps in life. After high school, Guzman is looking forward to meeting new people, living in new places, and growing as a well-rounded individual.
One of Guzman's biggest influences is Mr. Corcoran, a teacher right here at the high school who Guzman believes embodies the traits he himself strives for.
Guzman is most passionate about working and getting money. One of his biggest strengths is having a ridiculous work ethic. Some of his other inspirations include Mark Cuban and Jordan Belfort, both successful entrepreneurs. When he isn't working to make money, he is striving to better himself. Work takes up 3 days of Guzman's week, dividing his other days into working out,  playing soccer, and preparing for his monthly tournaments, all of which have been flawlessly balanced between Mr. Norristown practices every day after school.
Here at the high, Guzman is involved in clubs like the National Honor Society and Deca; he has also been honored to be inducted into the Hall of Champions.
By competing in Mr. Norristown, Guzman hopes he will highlight a different side of himself that is not often shown through his other involvements. (He said he wants people to know that he's not as conceited and exuberant as people think he is.)
With all the hard work Guzman has put into the show, winning Mr. Norristown would be seen as a great accomplishment and representation of his four years here at the high.
Instagram: @maxguzman001 and @maxsdiposable