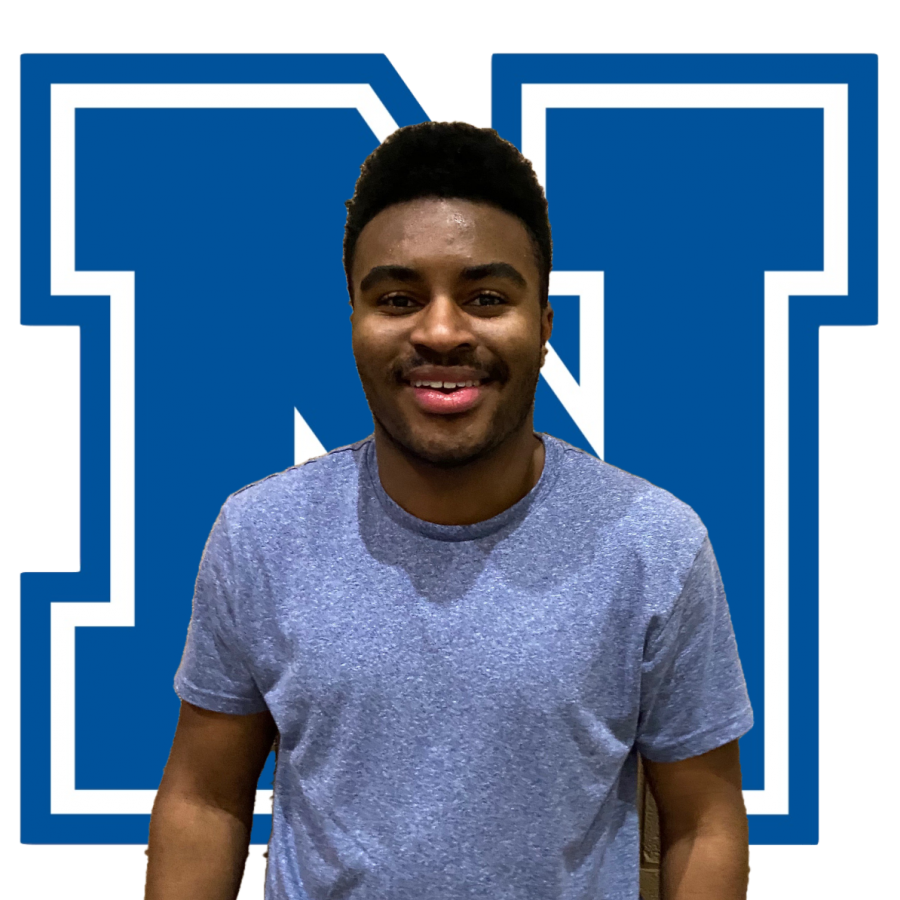 Shane Byrd
The famous Shane Byrd won homecoming king and multiple mock awards at the senior banquet but has now set his sight on the title of Mr. Norristown. Byrd's supportive peers describe him as funny and full of happy vibes. Highly motivated by his friends, he said, "I'll do [Mr. Norristown] for the people."
He is involved in many school activities and clubs like Blue & White, chess club, and tennis. "I love being a part of the school and being part of these different events."
Although Byrd is always busy with activities, when he does have free time, he spends it by reading comic books, exercising, and watching TV.
Since Byrd often has the most positive vibes, no one would question why he won the mock award for the best laugh. One of his biggest influences is his mom, "She made me who I am today."
Byrd said we should expect him to make us "laugh and smile" when his act comes. Byrd did say his favorite celebrity was Kevin Hart.
"These last four years have been very educational and I learned a lot. I've learned a lot of life lessons and school aspects," Byrd said. "I've definitely learned about people and how to deal with a lot of things."
Instagram: @Shane.byrd