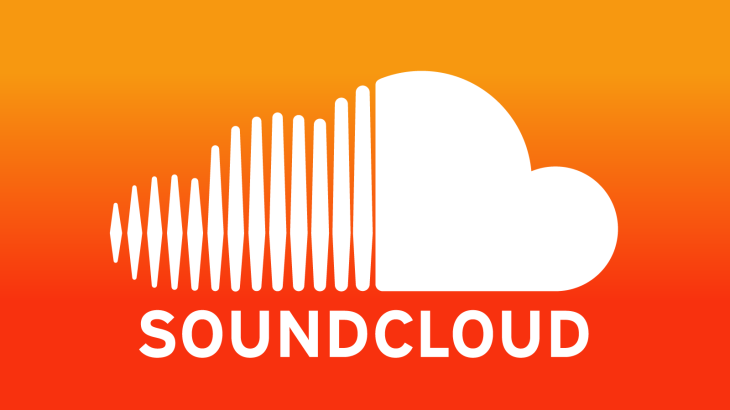 Related Stories: Top Ten 'TownCloud Artists Taking The Local Music Scene By Storm
It's commonly believed that success in the music industry comes from who you know.  Sure, you could have had pipes like Whitney's or bars like Biggie's, but if you didn't have the connections, your talent could drift off unnoticed without anyone but your parents, friends, or church to hear you.
Nowadays, however, thanks to the Internet, talented artists without friends like Puff Daddy can still get their music heard, specifically through music apps like SoundCloud and Spotify.  In fact, a whole new genre of rap called 'SoundCloud Rap' is emerging. But just because you don't need Yeezy producing your beats, that doesn't mean you don't need to put in the work to get heard on these platforms.
Rapping on SoundCloud is honestly a shot in the dark if you don't advertise yourself correctly. A common way creators advertise their music is by posting a comment on popular platforms, ranging from YouTube videos to Instagram posts.
With SoundCloud being one of the most popular music streaming services right now, anyone is free to upload to the platform.
Since 2017, "SoundCloud Rap" and "SoundCloud Rappers" are terms that have been used a lot more recently this year. Being pretty self-explanatory, rappers that have blown up via SoundCloud have gone on to make a name for themselves in the music industry.
SoundCloud's competitor, Spotify, is also a good streaming service to gain attention, but "Spotify For Artists" is primarily for mainstream artists; however, SoundCloud has an equivalent to "Spotify For Artists" called "Soundcloud Pulse." 
SoundCloud is more user-friendly because it won't take your music off of its platform. Spotify is a different story. In 2018 Spotify took musicians such as R Kelly and XXXTentacion's music off of their platform due to their "Hate Content & Hateful Conduct" policy. Taking R Kelly's music off of the platform was reasonable, due to the controversy the artist was surrounded by claims of him engaging in sexual assault, but for XXXTentacion's situation, it was different.
XXXTentacion entered the rap game with a bad reputation; he blew up while in prison, constantly going to court and jail due to abuse claims, but not all of his music is back on the app. After XXXTentacion died, everyone started looking into his music and gained more popularity which allowed him and fellow musician Trippie Redd to have one of the most-streamed songs on SoundCloud with 225 million plays. 
There are different paths one can take when wanting to make a name in the world of rhythm and poetry. Soundcloud, though it's a shot in the dark, artists need to take any chance they can get. The motivation for most SoundCloud's rappers as a majority is rising up from 0 to 100. Due to many of these artists coming from poverty or wanting to build themselves a better life, it allows them to dive deep down within their demons, creating relatable music for their audience. 
The music streaming scene varies from site to site. These big corporate names consist of Spotify, SoundCloud, Pandora, Apple Music and many more. Apple Music is the only platform that you need to pay for, while the other 3 apps give users the option to use for free with ads or pay a monthly fee to remove those ads. I spoke on both SoundCloud and Spotify's paid services "SoundCloud Pulse" and "Spotify Premium," but Pandora has two different paid services on top of its free base service, which are called "Pandora Plus" and "Pandora Premium." Pandora Premium includes all the benefits of Pandora Plus. Pandora Plus is $4.99 a month while Pandora Premium is $9.99 a month. The benefits of Pandora Premium include everything the free version of Pandora has and everything Pandora Plus has; however it has no timeouts, fully customizable playlists and play songs on demand. 
Both Spotify and SoundCloud have discounted paid services if you are a student, but Spotify subsciptions gives you Hulu and Showtime for $5 a month. SoundCloud, however, is just SoundCloud Go+, but for 50% off, so you pay $4.99 a month instead of the usual $ 9.99. With SoundCloud Go+, students get offline and ad-free music in higher quality. Spotify Premium for students also offers 50% off of premium for a whole year and all the benefits of Spotify Premium.
Overall, SoundCloud is simply a more diverse platform with practically no end to is music. Because the platform is free to use, no one is restricted from uploading their art. If you're a student from Norristown Area High School, you probably have a class with a SoundCloud rapper. It's just that easy. Kids in high school can make music and publicize themselves for others to see. A kid who has to do homework and schoolwork on top of their normal life can still make music.
If you yourself are a young, talented rapper, what's stopping you from becoming the next big thing on SoundCloud?