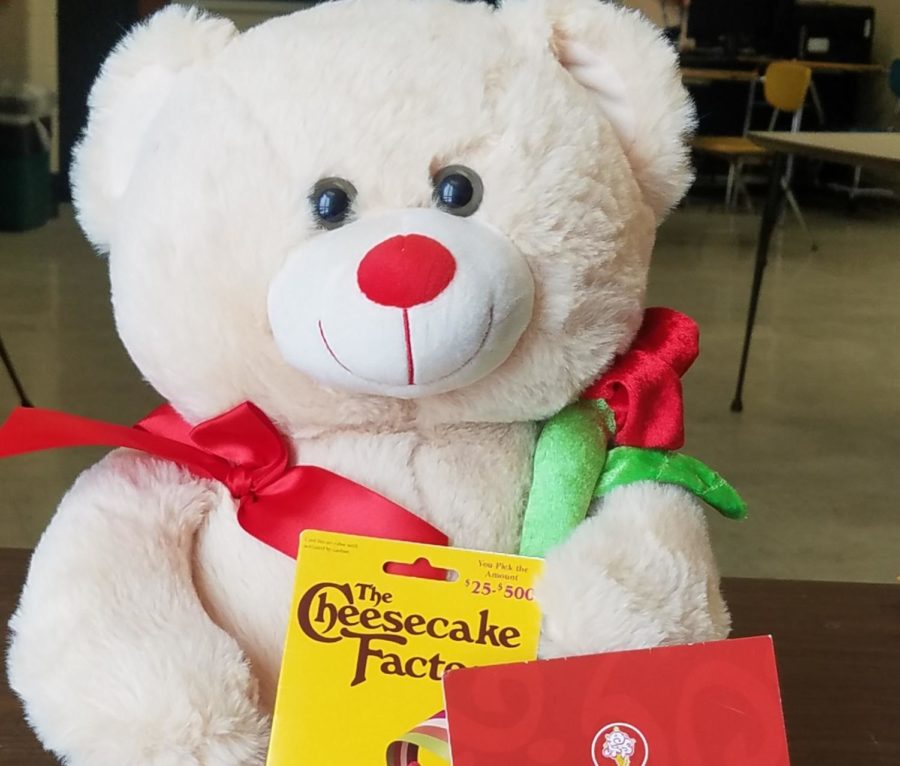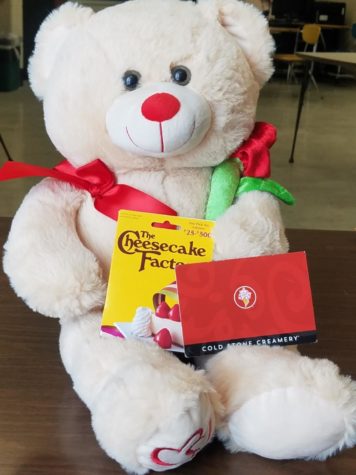 As Valentine's Day draws near, you and your honey could draw a fancy date for no more than one dollar. The Class of 2021 is hosting a bear raffle contest during all lunches, during which members of the Class of 2021 will be selling tickets, the prices of which range from, one to five dollars, depending on how many tickets you get at once. There is no limit to how many tickets a person can purchase. Anyone in NAHS can enter, and yes, teachers and staff are all welcome.
This fundraiser will last until Thurs, Feb 14 (Valentine's Day!). when the winner will be announced over the PA at the end of the day. There will be no last minute sales. If there are any questions, Mr. Craig, the sponsor of the class of 2021 can supply more information in room 260.
Are the tickets only for a teddy bear, you ask? No! Along with the bear, you can win up to $65 worth of gift cards: $50 to The Cheesecake Factory and $15 to Cold Stone Creamery. You and a special someone, be it your significant other, a friend, or your mom, will be able to win a date to a fancy dinner and dessert.
The Class of 2021 hopes that this event brings joy to the winner(s) of the raffle. "Raffling the bear is honestly a great way to spread love throughout the school while raising money for our class," said Cameron Johnson, the Class of 2021 President. These funds will be going toward the Class of 2021's prom, so bring out your money to support the Class of 2021 as well as land a sweet and cheap date night with your bae.